What is White Lightning?
White Lightning is step number one! Use White Lightning first to clean projects prior to painting.
White Lightning will de-grease and remove all debris from your furniture, kitchen cabinets, or whatever you want to paint. It will prep your piece and help you achieve the best outcome for your painted masterpiece.
Check out this quick tutorial video!
Here's a step by-step of White Lightning!

Step 1:
Using gloves, mix 2 tablespoons of White Lightning with one gallon of hot water until dissolved.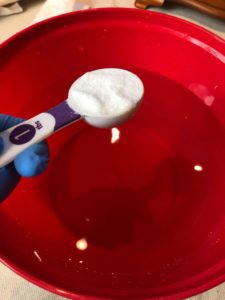 Step 2:
Dip a lint-free, clean cloth in White Lightning, squeeze excess, and wipe down your piece.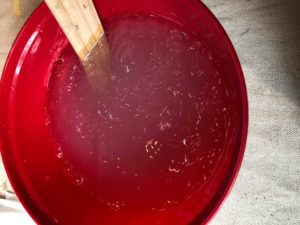 Step 3:
To get rid of the residue, wipe it down again with a new clean cloth and clean water.
Step 4:
Your piece is now clean of grime, grease, and dirt!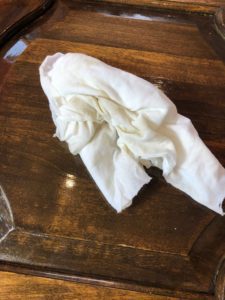 Please Note:
White Lightning is not to be used as a common household cleaner or on metal.
Customer Reviews:
"Where as this been all my life? Amazing product. I would have never thought furniture would be so dirty until I started using this. I love that it last for a long time!" – Brittany P.

"I recently did a demo cleaning away dirt from an item stored in the barn. Not only did White Lightning loosen that dirt, it continued to clean as I rinsed with clean water. Amazing cleaner without an obnoxious odor." – Cheryl C.