I was so excited to use the new one-step metallic paint on this French chest!
There's five stunning colors to choose from and I finally decided on Steel Magnolia.
Find your local retailer here to see if they have these amazing Moonshine Metallics colors in stock!
Dixie Belle Paint Products:
Moonshine Metallics in Steel Magnolia

How To:
First, I cleaned the piece with White Lightning. This is such an important step.
To learn more about cleaning with White Lightning, read this!
Next, I used BOSS in Clear to block odors, stains, and stop bleed thru. I think this was key for the metallic paint.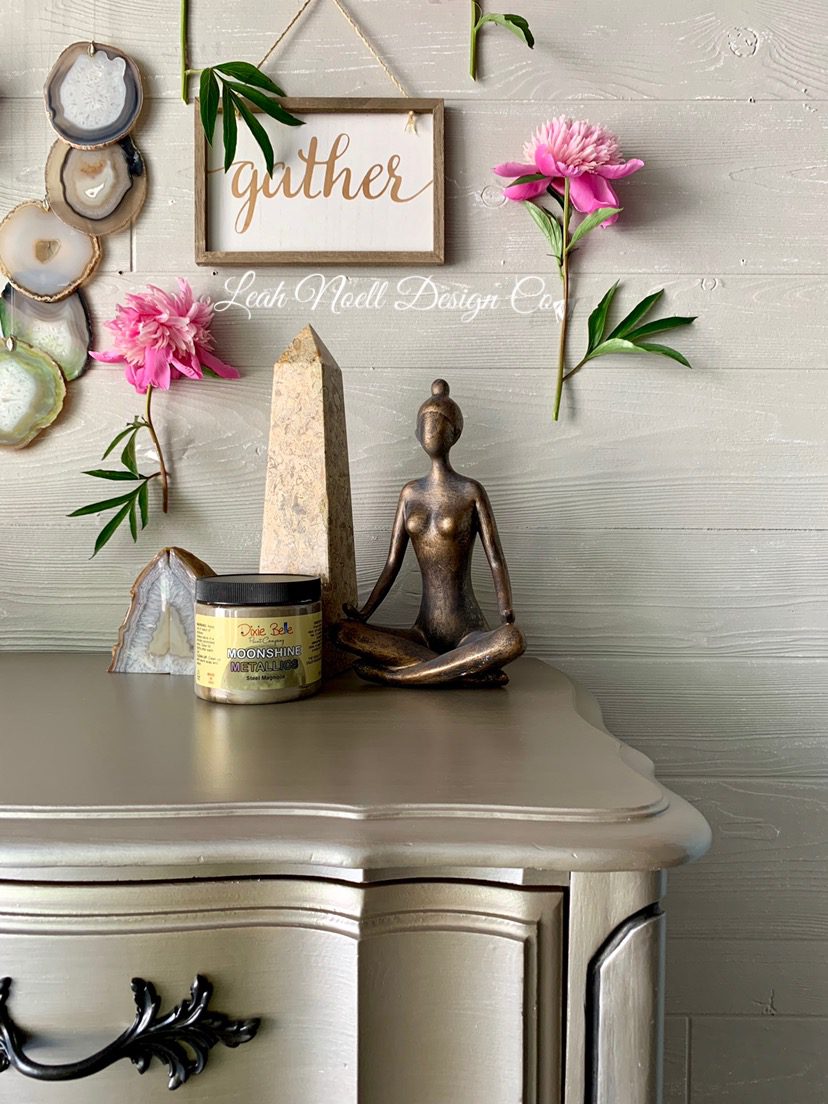 Then, I used 3 coats of Steel Magnolia. I can't believe how great the coverage was and how evenly it dried.
I painted the details of the piece with Black Gilding Wax.
To see more painted pieces from Leah Noell Design Co., click here!