Learn how to paint your cabinets in a couple steps with Dixie Belle Paint.
Do not replace, when you can reface for a fraction of the price! To achieve a professional appearance, remove your cabinet doors so you can effortlessly paint the back side of the cabinet door and the inside frame. This may sound like a lot of work, but its more difficult to try to paint them whilst attached. You may consider labeling your doors and hardware so that you can put it back together easily. When you remove your hardware, place all screws and miscellaneous pieces in a plastic bag so they do not get lost.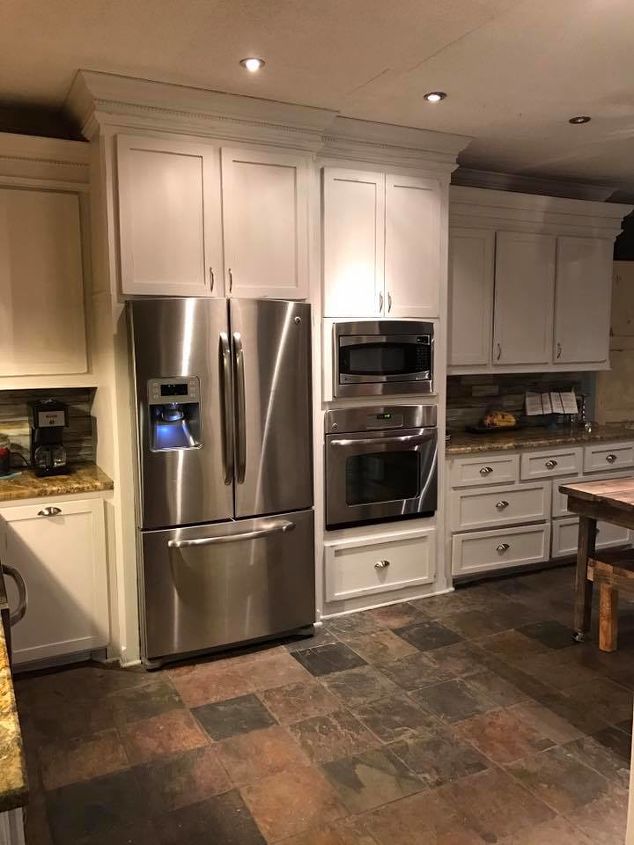 If you are dealing with high gloss finish on your cabinets begin by lightly sanding to scuff the surface. Next mix two tablespoons of Dixie Belle Paints White Lightning with one hot gallon of water. Clean your cabinets well with a lint-free cloth and then go over them with clean water to rinse. Allow your cabinets to dry. For more information on White Lightning, click here!
Pro Tip: If your cabinets have a strong odor, stains, tannins or varnish you will want to use BOSS. Dixie Belle Paint's BOSS contains odor eliminating and stain blocking technology for exceptional coverage. This creamy formula glides on smooth and dries in about an hour. BOSS prevents bleed thru of wood tannins and varnishes allowing you to transform any piece to a crisp, light color with ease. This product will completely mask odors on old furniture that may have been exposed to smoke, pets, or other circumstances that contribute to odors. For more information on BOSS, click here!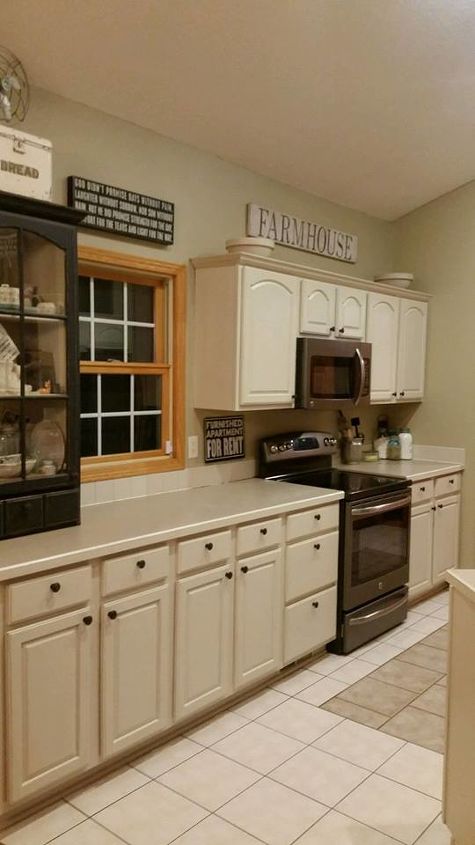 Select your Dixie Belle Paint Color and collect your brush. You may decide to use a chip brush or you can use a Dixie Belle Paint Brush. When you open your paint, slide a little Vaseline on the top lid to prevent build up from occurring so that you can easily open and close your paint. If you leave it open, it may thicken after a few hours, but you can add water to achieve a consistency that is comfortable for you to work with.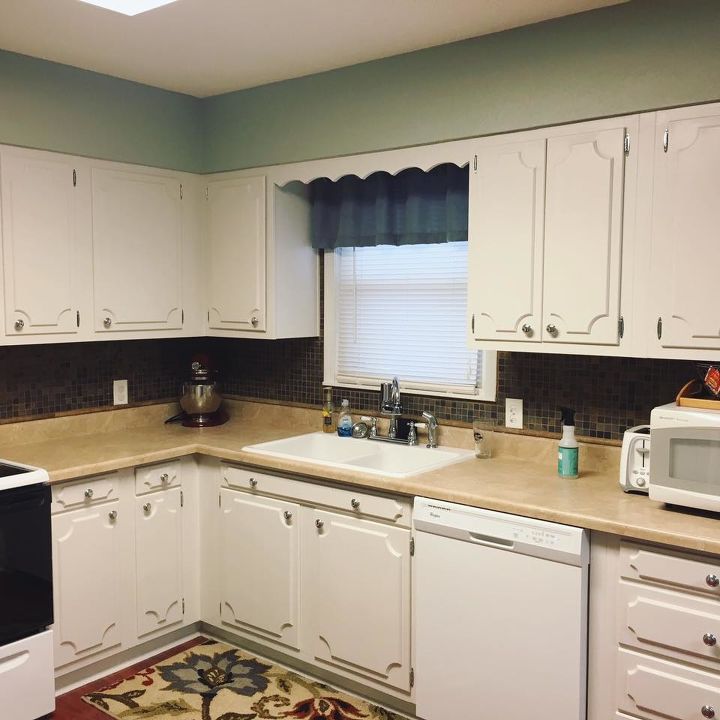 If you add too much water, just let it sit out and it will begin to thicken again. Before you start to paint, you should dip your brush lightly into water and remove the excess water with a paper towel. Painting with a damp paint brush will extend the life of the paint.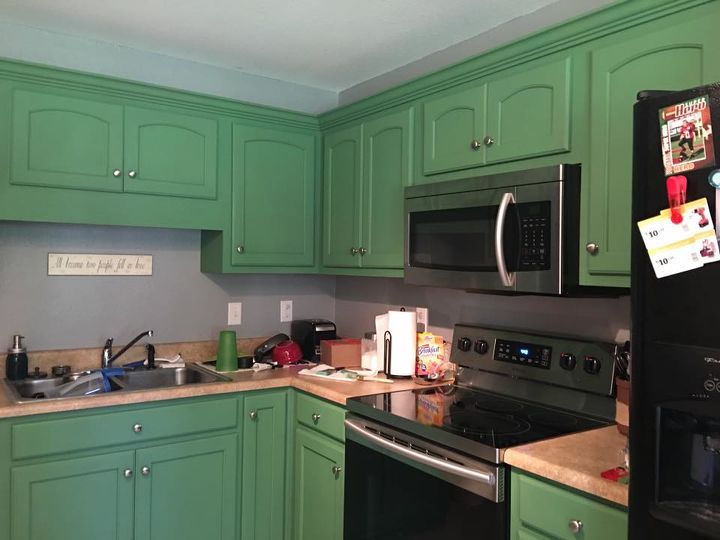 Distressing allows the natural wood or other colors to peek through on your cabinets. You can wet distress or dry distress.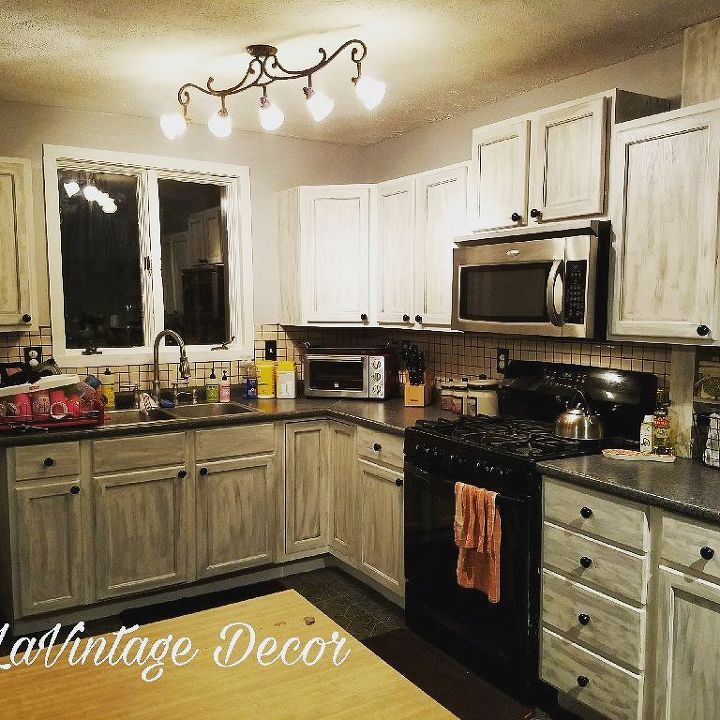 Another way to add dimension and authenticity to your kitchen cabinets is to use Glaze or Best Dang Wax.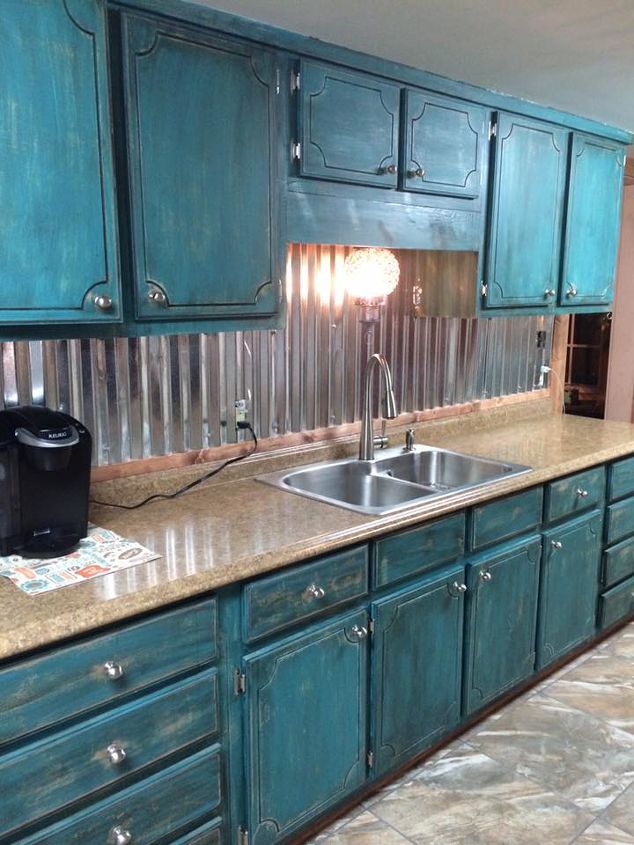 Gator Hide is formulated for kitchen cabinets and other high traffic areas. Gator Hide is an extremely durable water based polyacrylic and it is also water repellent. Gator Hide is best applied in three thin coats using a sponge.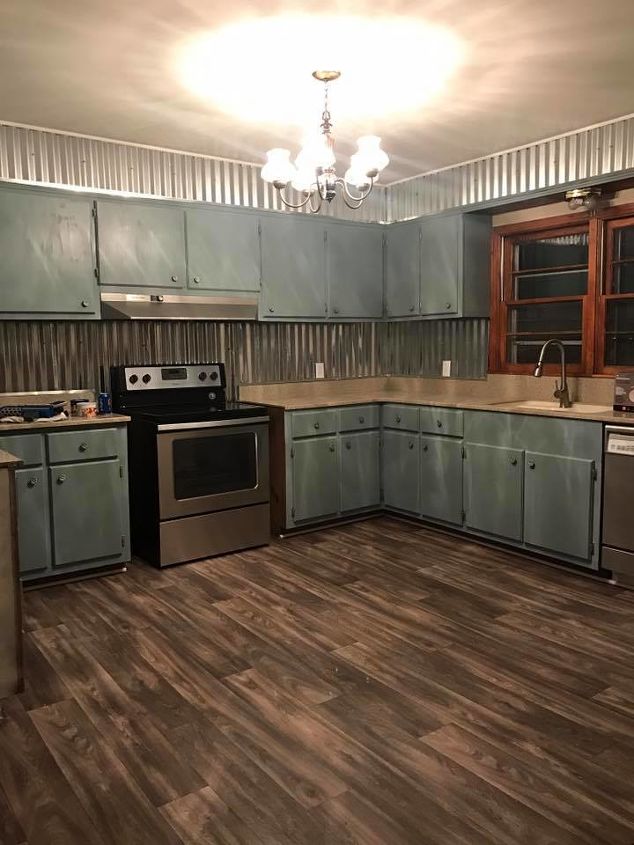 After everything has dried thoroughly, its time to carefully reassemble your kitchen cabinets and admire your new kitchen! But remember, it takes 21-30 days to fully cure so be gentle for the first month or so!