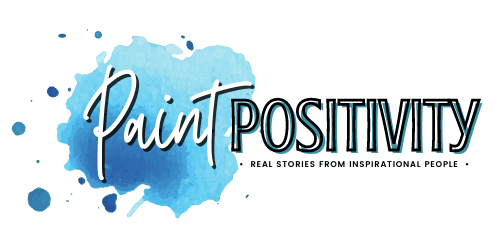 Suzanne Fulford is the owner and founder of Dixie Belle Paint Company. She created Dixie Belle Paint Company during a particularly trying time in her life. Therefore, she started refurbishing furniture as her form of therapy.
Painting is a beautiful thing. It allows for a creative escape. A way of expressing the stirrings of one's heart.
Here at Dixie Belle Paint Company, we're passionate about paint. In fact, we want to hear from you! How has painting, retailing paint, or being in the painting community helped you? We want to provide a platform for customers, retailers, and artists to share their stories. Email marketing@dixiebellepaint.com with your Name, Business Name (if you have one), City, State, and your story to be featured on our social media platforms. We will share stories weekly. If you wish to stay anonymous, please note that in your email.
Read on to be inspired by the Paint Positivity story by Kathy Wolf!
___
My name is Kathy Wolf, business name is Kathy's Kreations located in Mansfield, OH.
"In 2016, my daughter passed away in March from cancer. It was a difficult time, but my husband & I were each other's anchors. Then in July of 2016, my husband passed away from a heart attack. My life stopped. He was a chiropractor and we had worked together in the office for 30 years. This was not in the plans we had laid out for our future. I had no idea what I was going to do & was numb, not knowing what to do with the rest of my life. Then one day, I had lunch with a couple who were friends of ours & she mentioned that a friend of hers painted furniture with chalk mineral paint.
A light bulb went off in my head! I had always loved painting, I painted the walls in our house, at our office, even painted on canvas, but it never occurred to me to paint furniture. That's when things started to turn around. I started watching a lot of YouTube videos on painting furniture & purchased chalk mineral paint, bought small furniture off of Marketplace & just jumped in with both feet.
This was my therapy as well, I always said that this is what got me out of bed in the morning. I actually had something to look forward to and would get excited about what I would "create" that day. I did pretty well from the start selling my creations & that gave me confidence to continue & paint bigger & more artistically.
When I used Dixie Belle Chalk Mineral Paint, that was a game-changer for me. My mantra is go big or go home!! I guess I bought so much Dixie Belle Paint, someone from your marketing department contacted me & asked if I would like to be a retailer. I just happened to get into a new antique store with my own booth around the same time. I asked the owner if she would be ok with me selling Dixie Belle Paint in another booth. She was all in favor of that & told me I could have the spot right in front of the door so it would be the first thing customers saw when they stepped into the shop. I ordered the Premier package & it has done so well at our location. People come from all over to purchase. I give classes each month and now I have the Silk Paint line as well, so I became an Elite Retailer. To sum up my story, I believe that God put this in my path & has blessed my business. It has given me joy to be able to create pieces that other people want in their homes." – Kathy Wolf