Greetings, craft enthusiasts and lovers of all things autumn! As the leaves start to paint the landscape with hues of red, orange, and gold, it's time to welcome the cozy season with open arms. And what better way to celebrate the beauty of fall than by indulging in some delightful crafting projects? At Dixie Belle, we're excited to inspire your creative spirit and offer you a world of possibilities with our range of exceptional products. So gather your crafting supplies and let's Embrace the Cozy Season with Dixie Belle's Fall Crafts!
Transforming Pumpkins with Chalk Mineral Paint: 
The classic symbol of fall, pumpkins, can be given a stylish makeover with the magic of Dixie Belle's Chalk Mineral Paint. Whether you prefer a traditional orange shade or want to experiment with unique colors like Fluff or Caviar, our paint will breathe new life into your pumpkins. Create captivating patterns, try your hand at stenciling, or even add some shimmer with our metallic paints. Let your imagination run wild!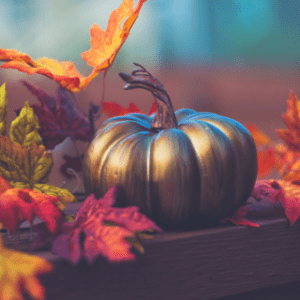 Creating Rustic Fall Signs: 
Capture the essence of the season by crafting rustic signs using our versatile line of products. Start with a wooden plank or reclaimed wood, and paint it with our rich, earthy colors such as Collard Greens or Driftwood. For a distressed look, use sandpaper to gently roughen the edges. Next, add beautiful fall-themed stencils or transfers like Birchwood stencil to your handmade fall signs will add warmth and charm to any space.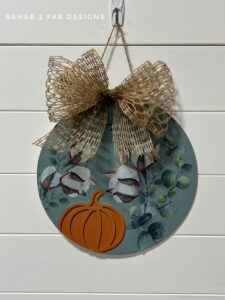 Customizing Autumn Wreaths: 
Wreaths are an excellent way to add a touch of seasonal flair to your home. With Dixie Belle's assortment of colors, you can easily customize wreaths to suit your style. Paint natural elements like pinecones, acorns, and leaves with colors like Terracotta or Barn Red. Enhance the texture of grapevine wreaths with our easy-to-use Gilding Wax in Gold or Copper. Add a festive bow and voila! You have a stunning fall wreath that will warmly welcome your guests. 
Cozying Up with Stenciled Pillows: 
Bring the cozy vibes indoors by stenciling your own fall-themed pillows. Using our Chalk Mineral Paint, select a base color for your fabric, such as Soft Pink or French Linen. Once dry, choose from our wide range of stencils like our Birchwood. Play with various colors to create a multi-dimensional effect. Your custom stenciled pillows will add a delightful touch of fall to your living spaces.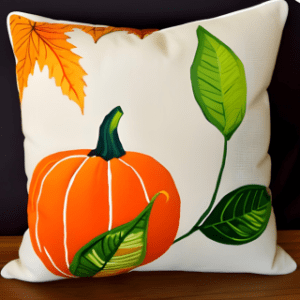 Embrace the Cozy Season with Dixie Belle's Fall Crafts by infusing your creativity into these charming fall crafts! Dixie Belle offers an array of high-quality products that allow you to transform ordinary materials into extraordinary works of art. From pumpkins to wreaths, signs to pillows, there are endless possibilities to explore. So, grab your Dixie Belle supplies, gather your loved ones, and embark on an autumnal crafting adventure that will bring joy, warmth, and a touch of magic to your home. Happy crafting, friends!