Hey there! It's Rustic Orchard Home! Come with me to make your own autumn oval door hanger! This easy wood blank kit makes creating your own fall decor easy and fun.
Easy and affordable wood crafting kits are the best way to make custom seasonal décor for your home.  Today I'm going to show you how I finished an Autumn Oval Door Hanger using my Dixie Belle Paint and, very few supplies.  These also make great gifts and can be sold in an antique mall booth or at a local vendor event.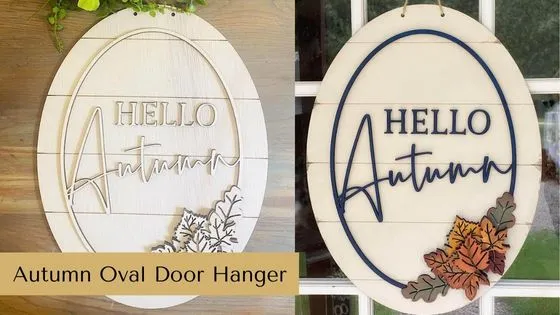 SUPPLIES USED TO MAKE THIS ADORABLE AUTUMN OVAL DOOR HANGER:
This simple DIY door hanger starts with the Autumn Oval Door Hanger kit from Twin Knobs Woodworks, or pick up a similar wooden sign from your local Dollar store!
To create the same look as I did, start by painting the oval base with Dixie Belle's Paint color Drop Cloth.  You can use any basic paintbrush for this step.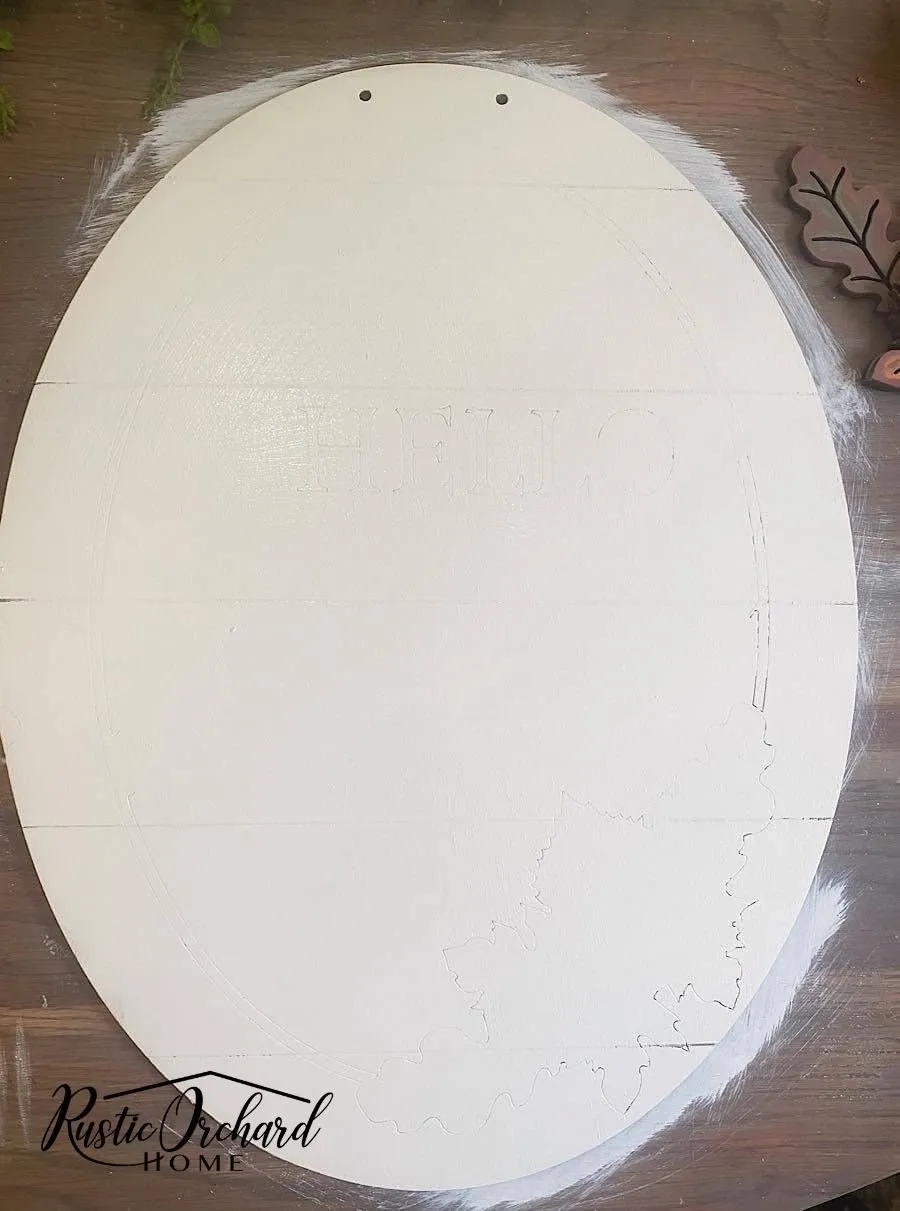 Next, use the color Dixie Belle's Bunker Hill Blue to paint the letters and oval details as seen below.  I use a makeup sponge to paint these smaller detailed pieces.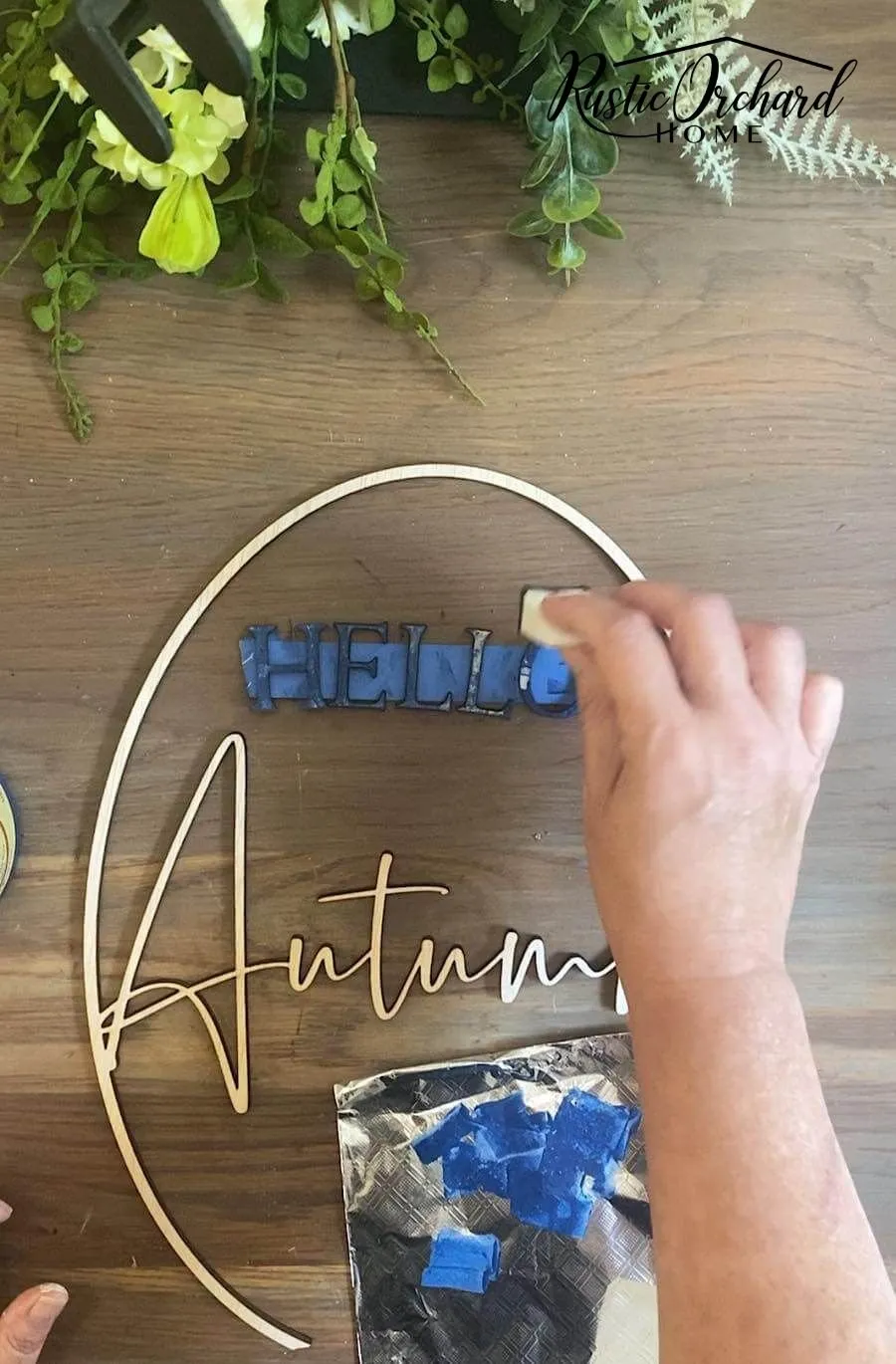 While that dries, work on the leaves.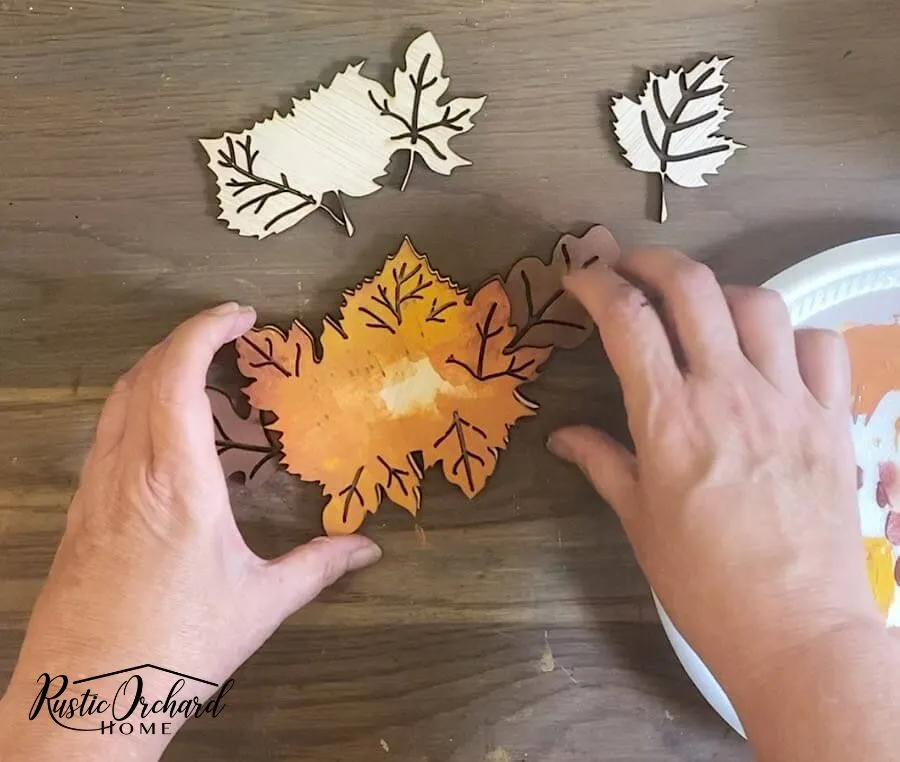 For this step, I used a blended mix of Dixie Belle Chalk Paint colors including Colonel Mustard, Terracotta, Muscadine Wine, and Kudzu.  To create the look I wanted, I randomly painted the leaves to resemble the changing colors seen on trees during the fall.  There is no real right or wrong when painting this way.  Just play with it until you create the look you want.
Next, use a toothpick to scrape the excess paint out of the faux shiplap grooves on the oval base.
To add some distressed accents to the piece, I created a custom brown paint color by mixing some of my Dixie Belle Paint colors I already had.  I used the colors Terracotta and Kudzu, then added a small amount of the Muscadine Wine to deepen it until I got to the brown I wanted.
Then I used a sponge brush to add the brown distressing details around the edges of the oval.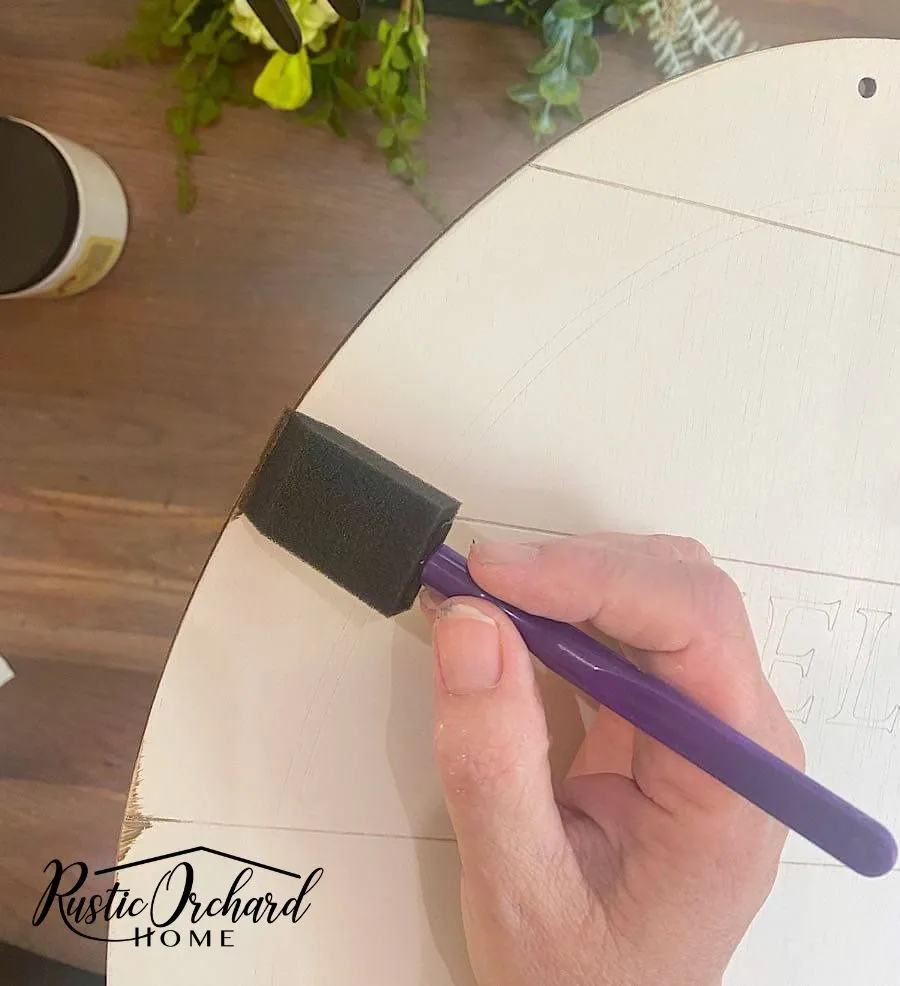 Once everything is dry, start assembling the door hanger.  I used an instant adhesive, but feel free to use whatever adhesive will best hold up to the elements where the door hanger will be used.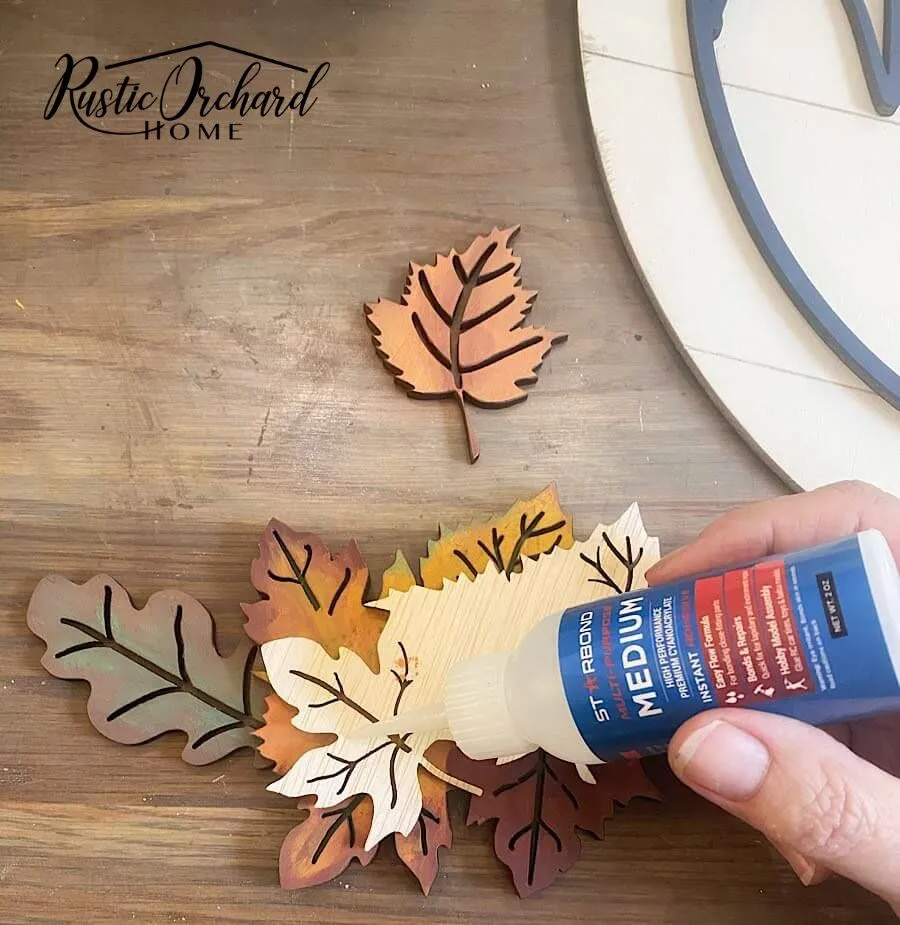 After assembling, add a bit of twine for hanging and your piece is ready to display.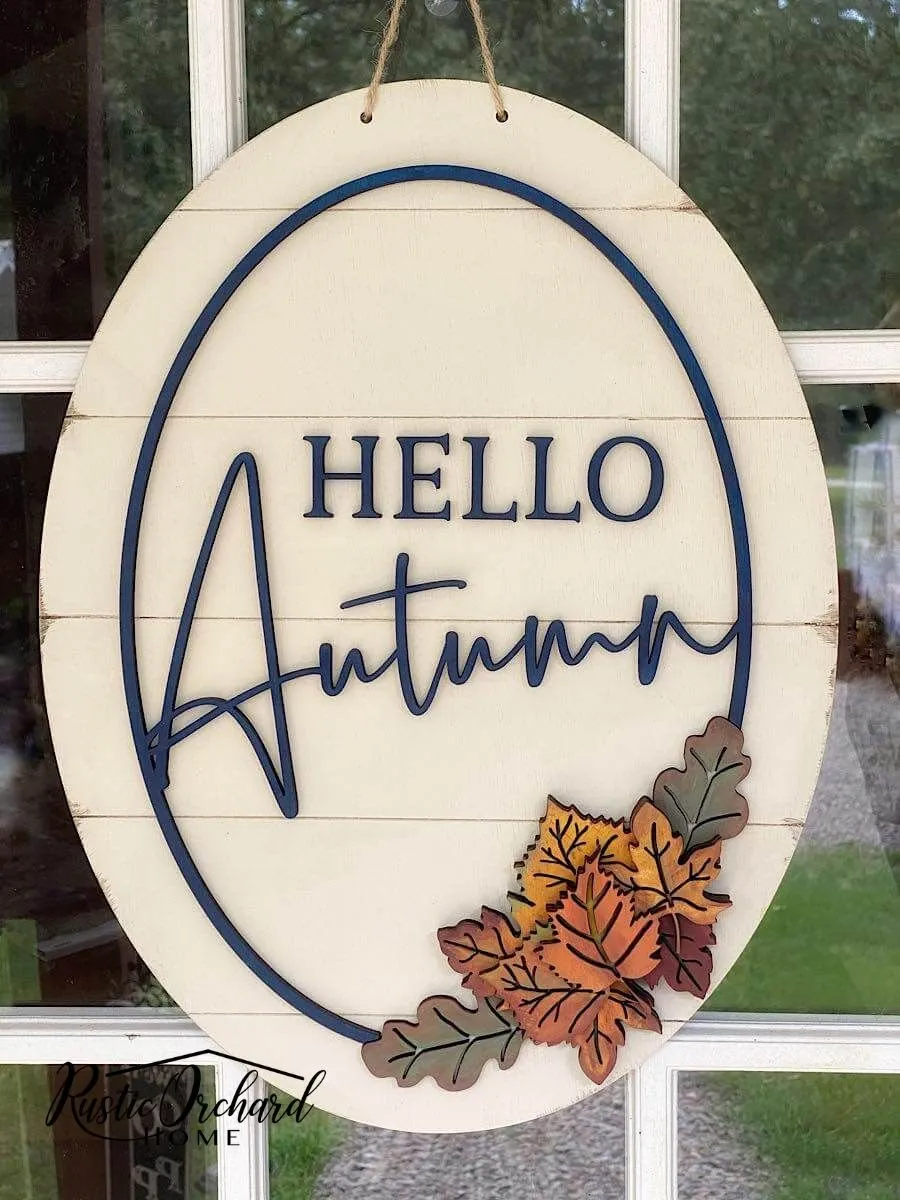 Want more fun and easy DIY Fall home decor ideas? Check back for more!