Here at Dixie Belle Paint, we know that football season isn't just about the game; it's about coming together with friends and family to celebrate and create memories. That's why we've put together a touchdown-worthy guide to help you craft the perfect atmosphere for your football gatherings. Get ready to paint your way to the Super Bowl with these creative DIY projects using Dixie Belle Paint Products. 
Team Spirit Jackets or Jerseys
As football season kicks off, show your support for your favorite team by painting a custom jean jacket or sports jersey in their colors. Dixie Belle Paint offers a wide range of vibrant hues like Cobalt and Daisy, allowing you to customize your attire with ease. Whether you're tailgating, watching the game from the comfort of your home, or going to cheer on a family member, sporting your team's colors will instantly boost the excitement.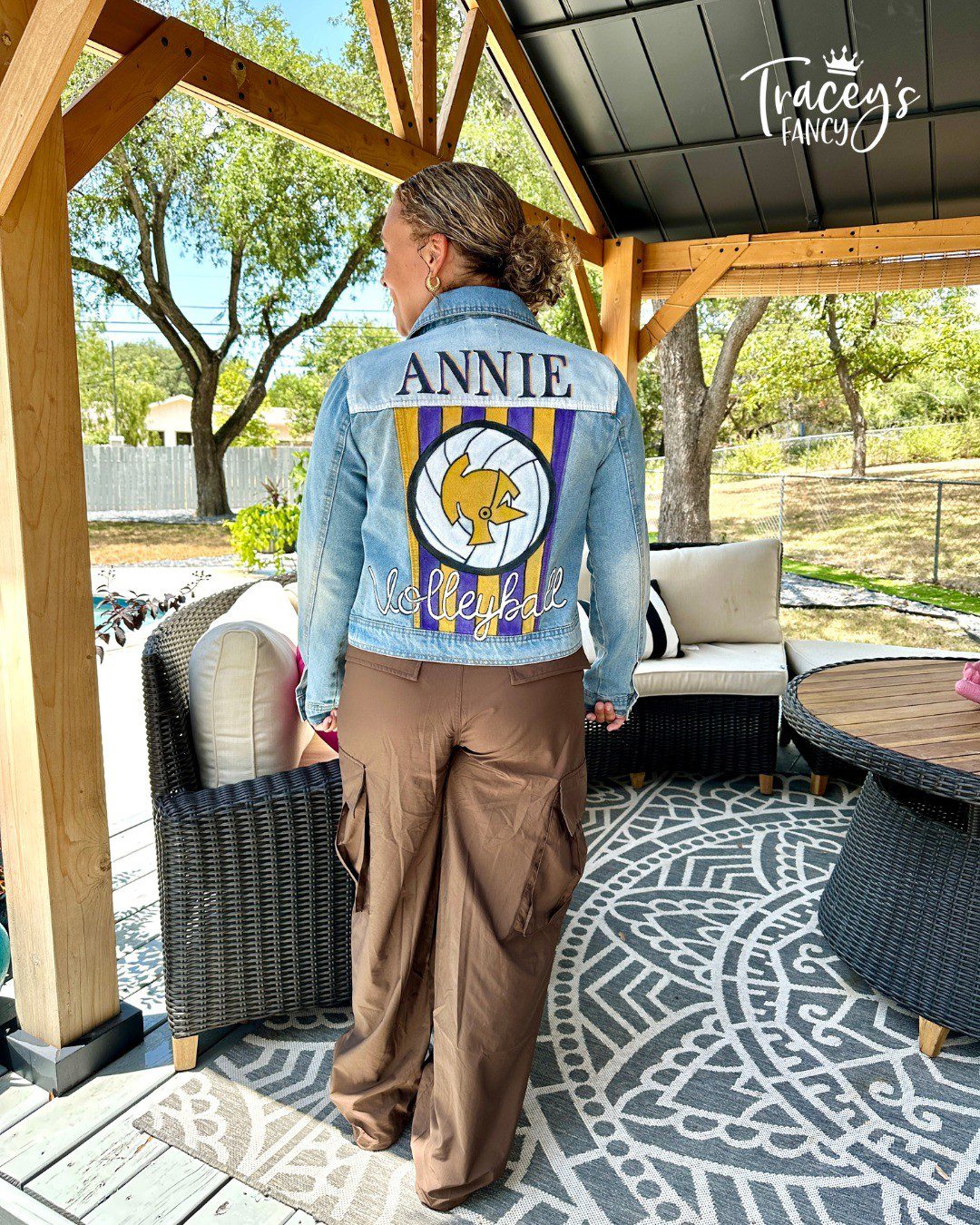 Game Day Serving Trays
Hosting a football party means you'll need an arsenal of delicious snacks and drinks to feed your guests. Elevate your game day spread by plating your appetizers on hand-painted serving trays. To get started, find a wooden or acrylic tray, this could be brand new or upcycled (finally, you can use that serving tray from the baby shower you hosted 5 years ago!). The next step is to grab some Dixie Belle Paint to create football-themed designs or team logos. Your guests will be impressed by your crafty skills and attention to detail. Not to mention, your snacks will look even better.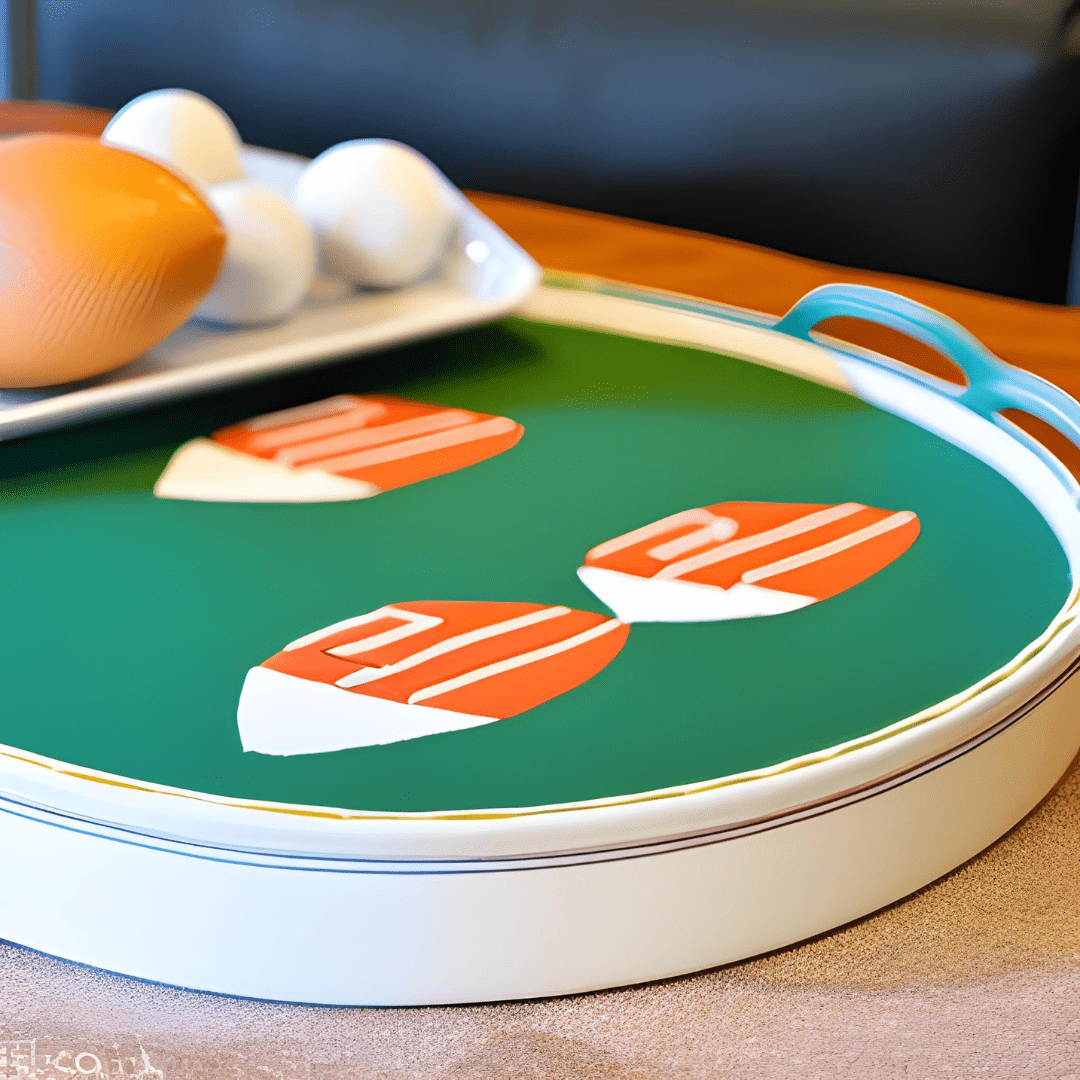 Team-themed Coasters
Protect your win-worthy surfaces in style with DIY team-themed coasters. Dixie Belle Paint offers the perfect colors for showcasing your team's logo or colors, and what better canvas than your beverage holder. To create fine-lined details such as the ones below, start with a dry base of your ideal Dixie Belle Chalk Mineral Paint, then take your fine-line artist brush and start working. Tip: Draw your design with a pencil beforehand. These coasters not only serve a practical purpose but also, add an exclusive decorative touch to the overall aesthetic of your football get-together.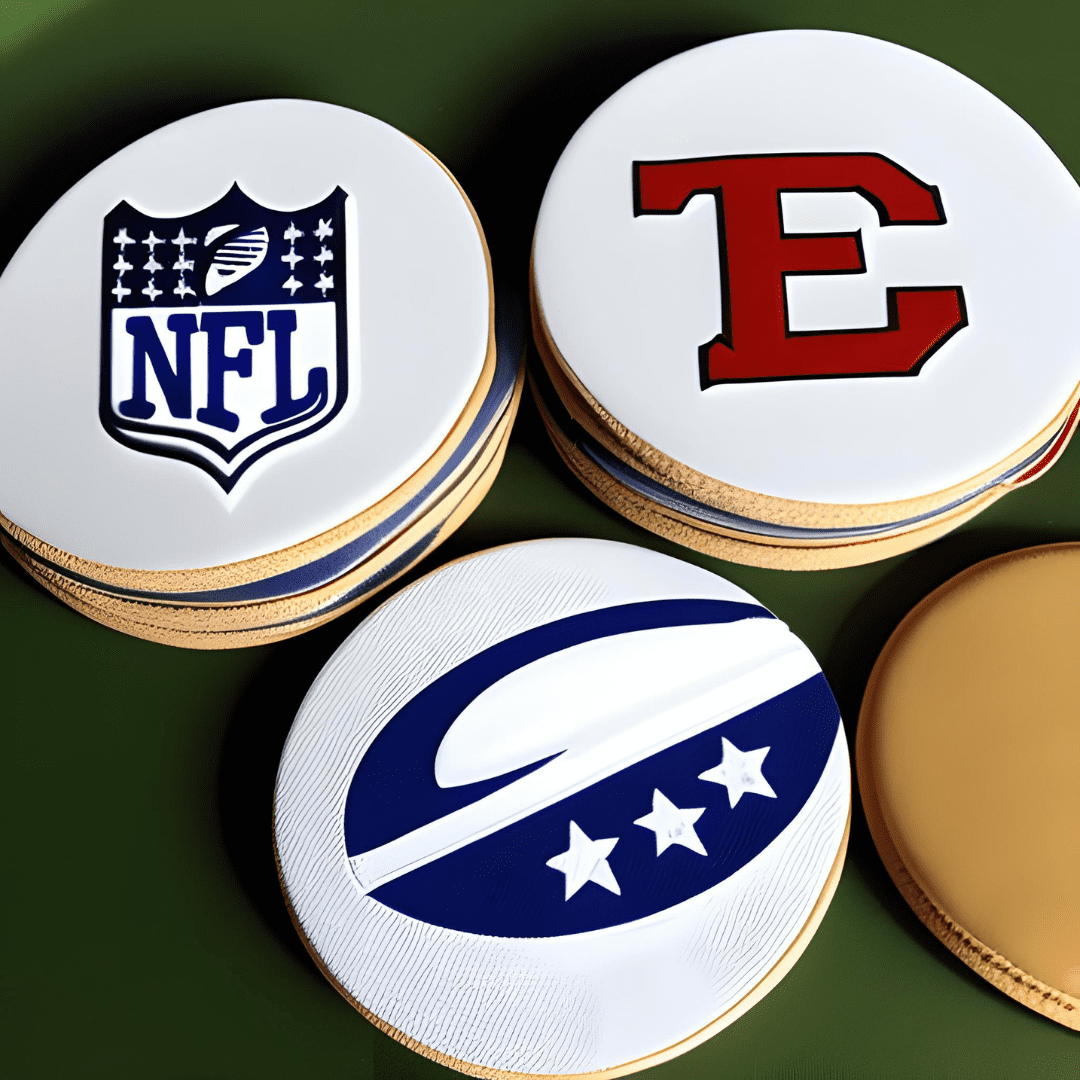 Football Centerpiece:
Craft a memorable centerpiece for your football gatherings using Dixie Belle Paint. Take a football, grab your favorite team colors, and start painting! Another great thought is to select a neutral color, creating a clear canvas to write and erase different messages or scores throughout the game. It's a fun and interactive way to keep everyone engaged in the action. Wash and repaint the ball year after year, and you will have a sacred family tradition come each Football season!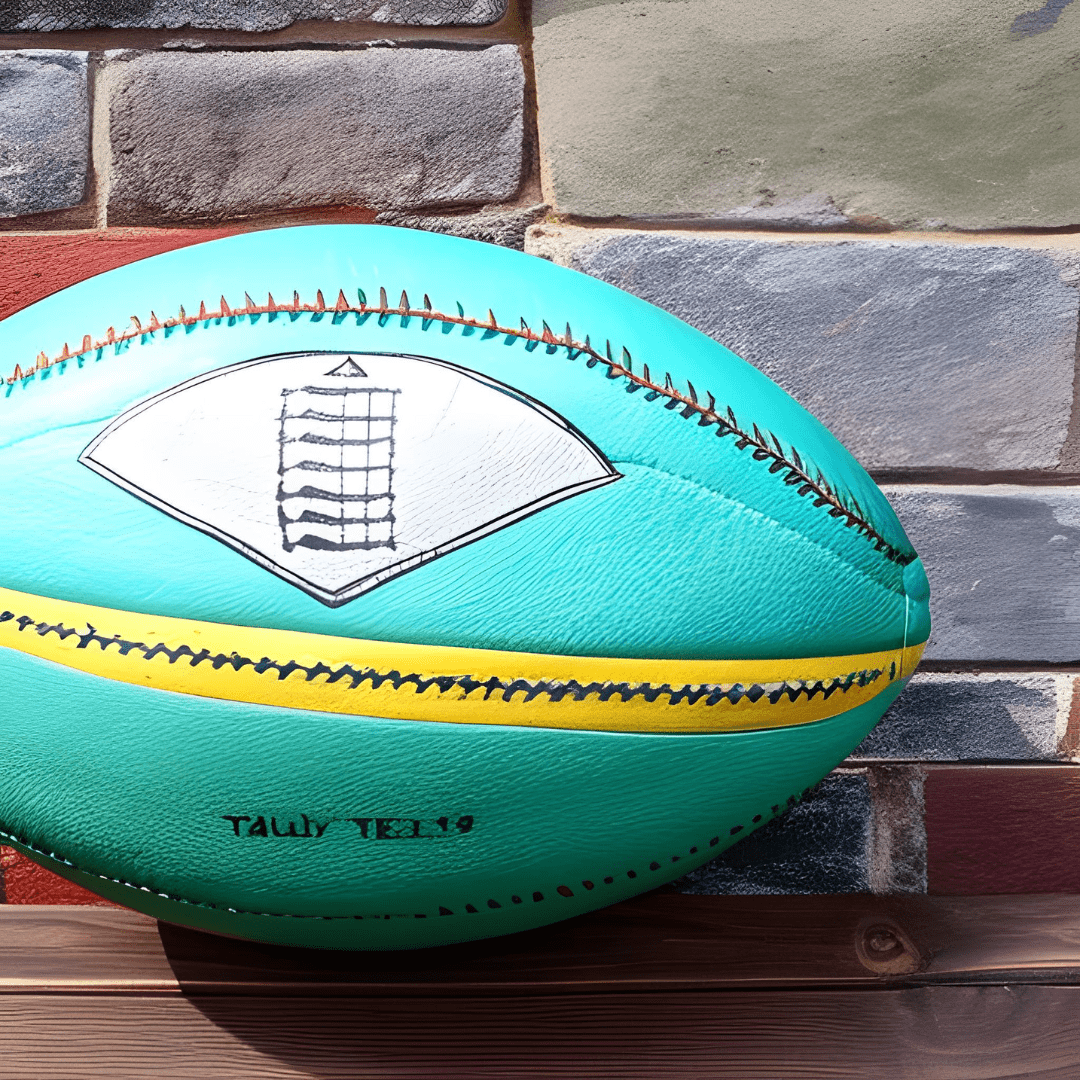 With Dixie Belle Paint Products on your starting lineup, you can take your football season celebrations to the next level. From personalized jerseys or jackets to themed serving trays and everything in between, these DIY crafts will not only elevate your home decor but also demonstrate your unwavering team spirit. So, gear up, grab your paintbrushes, and get ready to make this football season one to remember win after win!