Learning how to paint metallic furniture is easier than you may think.
With the right paint, I can show you how to get a flawless finish on your furniture with a paintbrush. Let's dig in!
Dixie Belle Paint Products:

How To:
Chose a color that is similar to the metallic paint color for the base coat. For this project, I used one coat of Dried Sage Chalk Mineral Paint.
Be sure that you have a good solid base coat of that color. Also, make sure you have a super smooth finish before applying the metallic paint.
First, you will need a really great paintbrush! I can't emphasize this enough. When working with metallic paints, the paintbrush matters.
Metallic paint has tiny particles of metal flakes. That's what gives it its brilliance.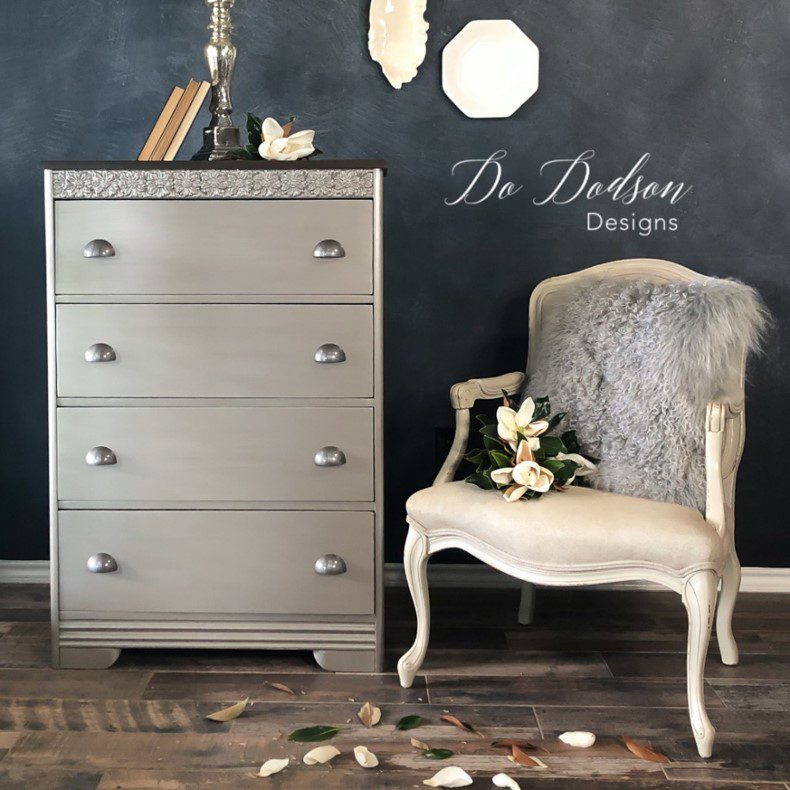 When applying the metallic paint, be mindful to paint in one direction with your paintbrush and use long even strokes on flat surfaces. The results are stunning and can turn a plain Jane piece into a showpiece.
The wood top was refinished with No Pain Gel Stain in Walnut to complement the metallic paint finish. I never knew wood and metallics would look so good together!
To get more details on this painted piece, click Do Dodson Designs here!