I purchased this waterfall desk at the thrift store way back last October, before the leaves had all fallen but after our first dusting of snow (as evidenced by the 'before' photo).
I mainly loved it for those fabulous handles. Aren't they awesome?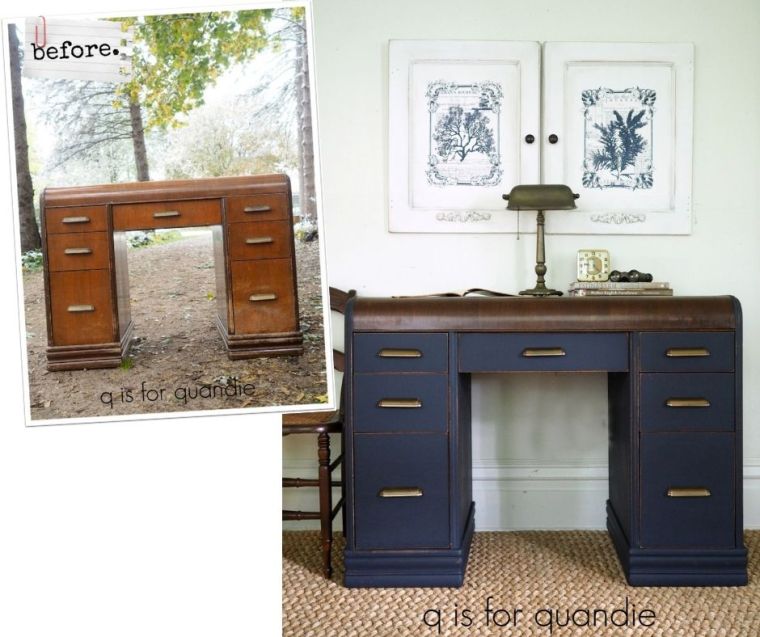 Dixie Belle Paint Products:
How To:
That gorgeous shade of navy blue on the desk is Dixie Belle's In the Navy.
I used two watered down coats of paint because I find that is the best technique for getting really full and smooth coverage with the Dixie Belle paint.
After distressing the edges by lightly sanding them, I used clear wax for the top coat over the paint.
What do you think of this nautical style desk makeover?
To read more about this painted piece on Q is for Quandie, click here!