Learn how to apply WoodUbend appliques to your project!
WoodUbend mouldings are heat bendable appliqués. They can be used in the crafting, furniture and interior designs industries to embellish and jazz up just about any plain surface! Whether it be a plain piece of furniture, an old plant pot, or an abandoned mirror, the WoodUbend give stunning results, fast and easy!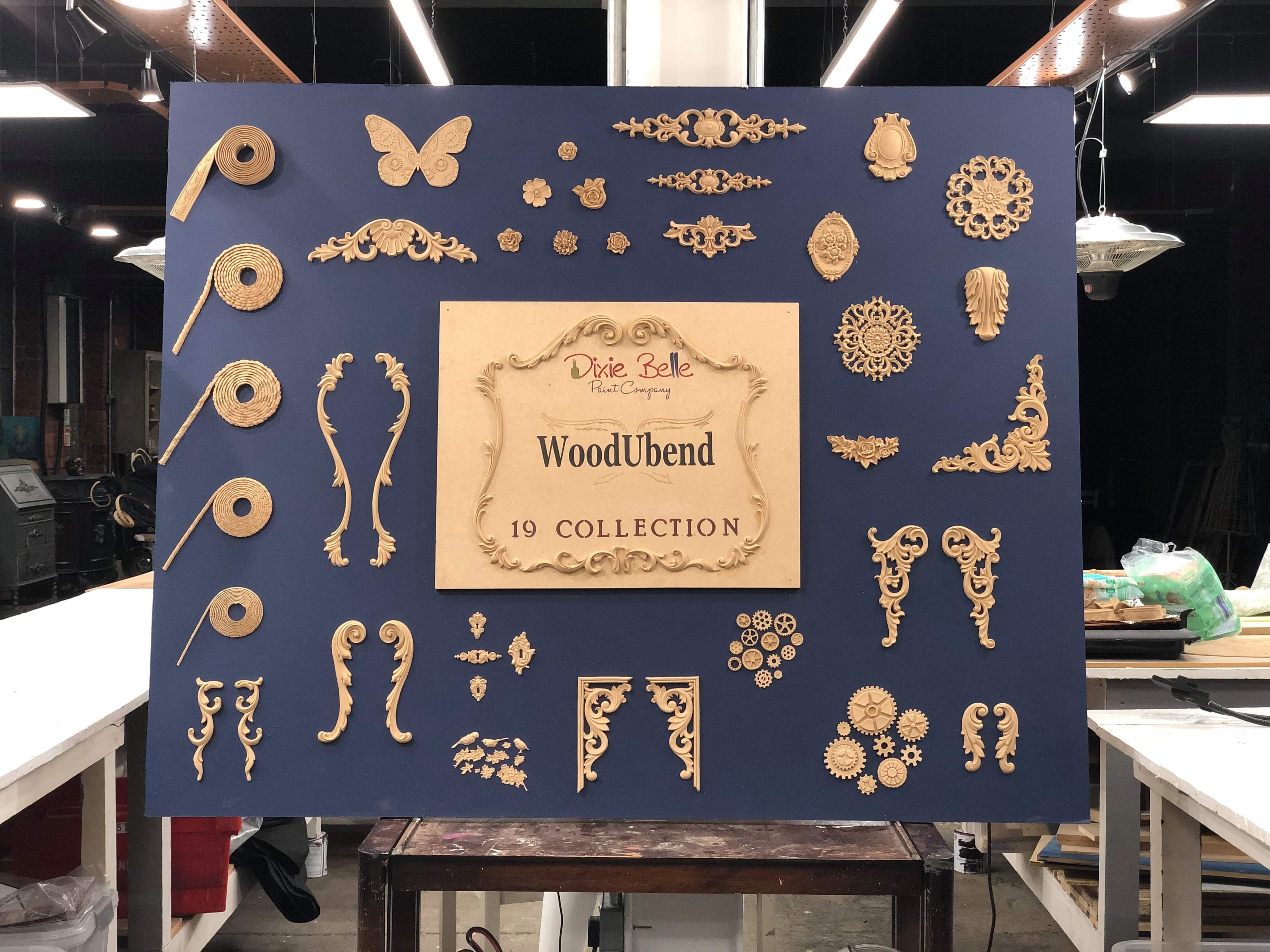 Did you know?
Your applique can be attached to a variety of surfaces such as wood, glass, MDF, books, and more!
The mouldings can also be moulded to any contour, with the help of a little heat from a simple hair dryer or heat gun. As soon as the mouldings warm up, they become flexible and can be bent in any direction, and cut with a pair of scissors, or Stanley knife. Yes it's that easy.
WoodUbend mouldings have all the properties of wood so they can drilled, stained, painted, sanded and varnished, but unlike wood, they are extremely light weight.
PLEASE NOTE: Don't try to bend your applique without warming it with a hair dryer first as it will break.
Step One: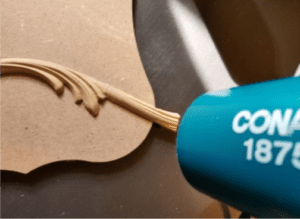 Before applying any glue, place your applique on your project and warm it. Even if your project and your applique both look flat, heating the applique will allow it to mold to the surface. Let it cool.
Step Two:
Use a good quality wood glue to adhere the molding to your project. Apply glue to the back of the molding and press it down gently. If some of the glue oozes out, wipe off excess with a q-tip or cloth.
Step Three: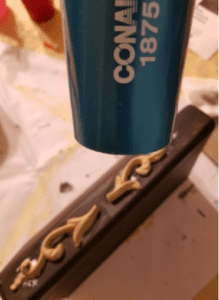 Warm your applique again with the hair dryer as you are gently pressing it on. This is especially important if you are applying to a curved surface as your molding will become flexible again.
Step Four: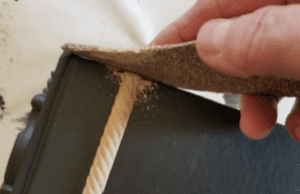 When the glue is dry, you can sand the edges of your molding if you need to. Be sure to blow the sawdust away before painting.
All done!
Now you're ready to paint, stain, varnish, distress, crackle glaze, decoupage or any other technique you choose.