I've been painting furniture for a long time and paint was all I really ever needed, until I found out about adding transfers on furniture. It's a game changer with painted furniture and super easy to apply.
Dixie Belle Paint Products:
How To:
Let's get started! Before the application of the transfers on furniture, you will need to paint your furniture first. Since I had my vision set on the whole beachy theme, I went with a beautiful color of chalk mineral paint called Mermaid Tail. A gorgeous blue/green ocean color.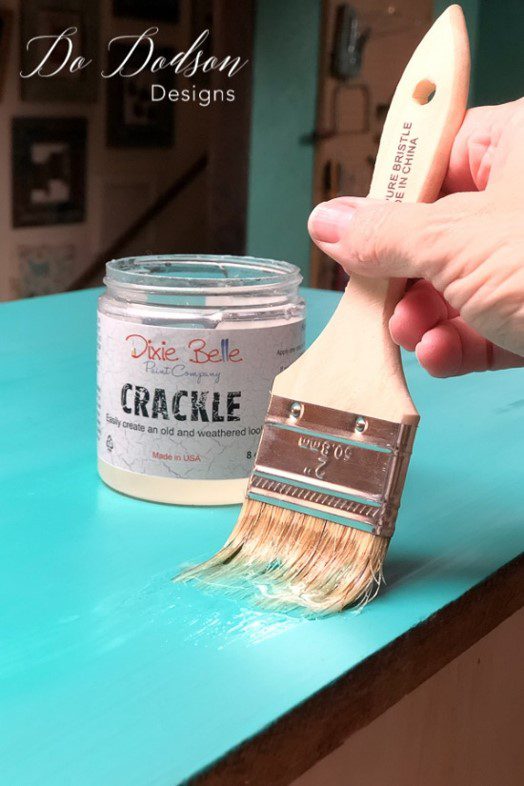 Crackle was applied with a chip brush after the paint was dried in random spots. This will give a crackled texture to the piece once I apply the second color over it. Allow the crackle to fully dry before applying the next color. Next, apply whatever color you love over the crackle that you want to peek through. I used Yankee Blue.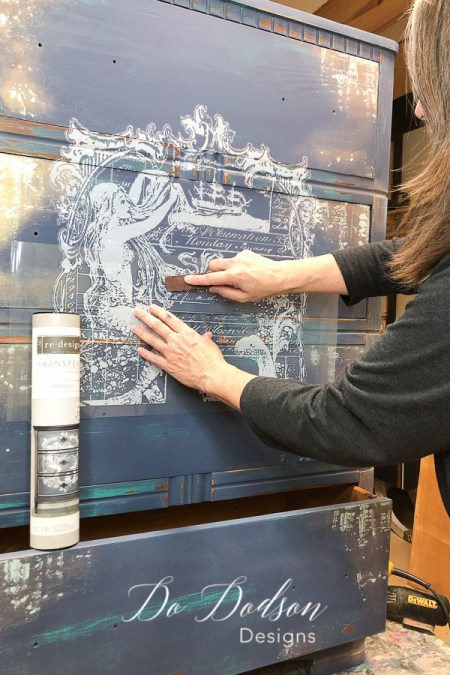 Decor transfers on furniture should always be applied over a smooth surface. The transfer comes with a little wooden stick that you use to rub over the transfer to make it come in contact with the paint. Getting good contact is important with the transfers. To get more details on this piece, click here!
If you would like to read more about how to apply Dixie Belle Rub-On Furniture Transfers, read here!