Hey, everyone! Kristin from The Fifth Sparrow No More here!
Materials:
Pallet Wood Pattern Decoupage Paper
How To:
Step 1:
First, clean the surface of your furniture with prep tools of your choice.
Step 2:
Secondly, if there are any holes from past hardware, fill them with Dixie Belle Mud. I used the Dixie Mud in Brown to better blend into the nightstands original color. Sand off excess mud if there is any.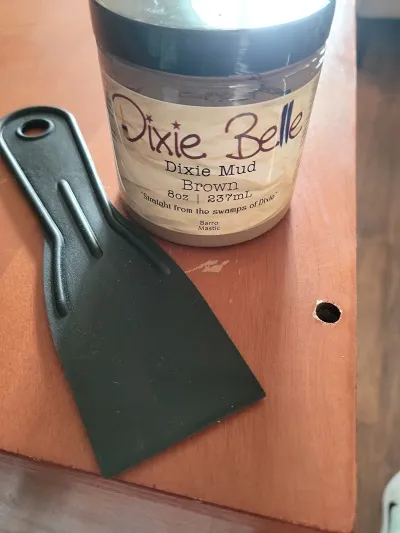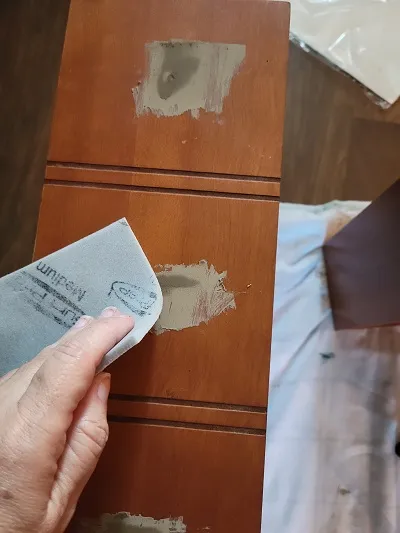 Step 3:
Next, paint your piece! I used Whitecap Silk Mineral Paint as the base color, then added pink and green hues to blend and create a custom color.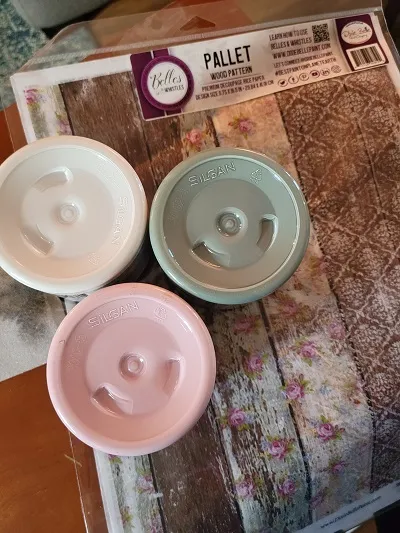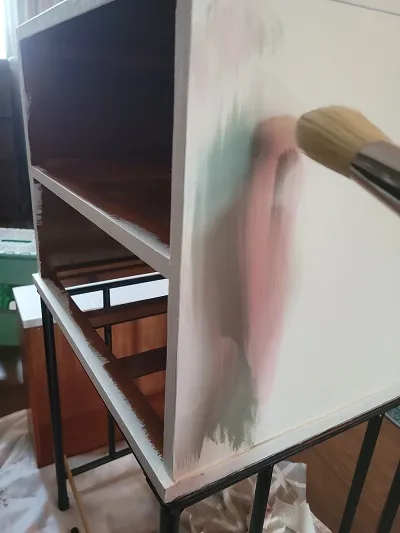 Step 4:
Then, I used Dixie Belle Paints Rice Decoupage Paper in Pallet Wood Pattern. I cut the paper into blob-like shapes and then added a liquid adhesive to stick the paper on my nightstand.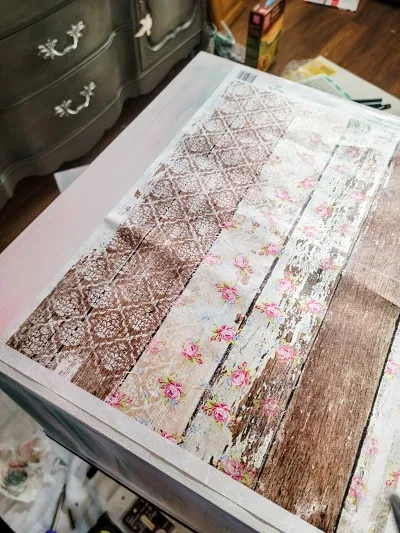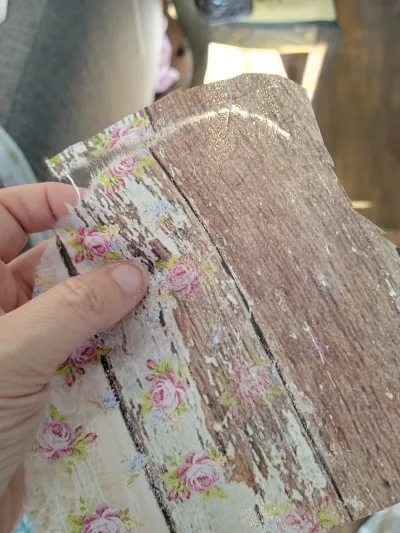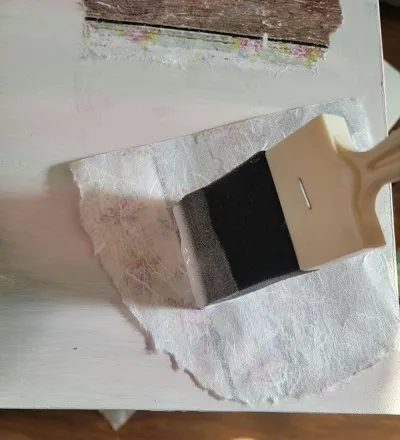 Step 5: (optional)
Lastly, I added vintage looking pulls as my hardware to really give this piece the vintage vibe!