As the crisp autumn air sets in, it's time to give your home a cozy fall makeover. And what better way to do it than with some creative DIY projects using our wide range of products? From rustic pumpkins to leaf-inspired wall art, this blog will guide you through some fantastic fall-inspired DIY Fall Décor ideas using our Dixie Belle Paint. So, grab your paintbrushes, and let's get started! 
Rustic Pumpkins: 
Transform ordinary faux pumpkins into stunning fall centerpieces using Dixie Belle Paint. Start by choosing colors like "Barn Red," "Buttercream," and "Mud Puddle" to capture the warmth of the season. Apply a base coat and let it dry, then use a dry brush technique with a lighter shade to add depth and texture. Finish off with some Dixie Belle's "Best Dang Wax" for a beautiful matte finish.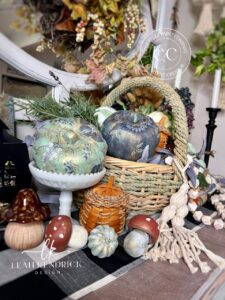 Harvest Wreath: 
Welcome guests with a charming fall wreath using our Dixie Belle Paint. Start with a grapevine wreath as your base and paint it with colors like "Terracotta" or "Marigold." Add artificial fall foliage, berries, and miniature pumpkins to create a lush arrangement. Use our "Gator Hide" as a protective topcoat to ensure your wreath withstands the elements.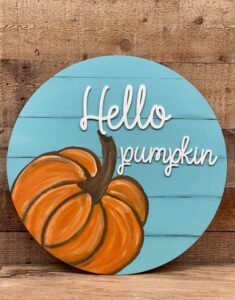 Leaf-Stamped Table Runner: 
Bring the beauty of autumn leaves indoors by creating a leaf-stamped table runner. Find fresh leaves with interesting shapes and veins, and dip them in some colors such as "Pine Cone" or "Collard Greens." Press the painted leaves onto a plain fabric table runner, creating a pattern that mimics the falling leaves. Let it dry, and voila! You have a unique and nature-inspired table runner.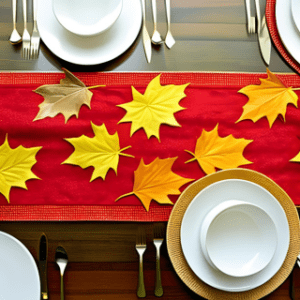 Cozy Candle Holders:
 Add a warm and cozy ambiance to your space with painted candle holders. Choose glass or mason jars and paint them using our Dixie Belle's "Antebellum Blue" or "Sawmill Gravy." Apply multiple coats for a smooth finish. For added charm, use a sanding sponge to distress the edges and reveal the underlying layers. Place your favorite fall-scented candles inside and enjoy the soft glow.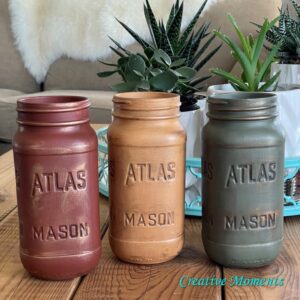 Fall Foliage Wall Art: 
Capture the essence of autumn by creating stunning wall art with our Dixie Belle Paint. Start with a blank canvas and paint a gradient background using colors like "Colonel Mustard" or "Cactus." Once dry, use stencils like our Birchwood stencil to add leaf shapes with colors such as "Rustic Red" or "Gravel Road." Experiment with layering and placement to create a unique composition. Finish off with Dixie Belle's "Clear Coat" to protect your masterpiece.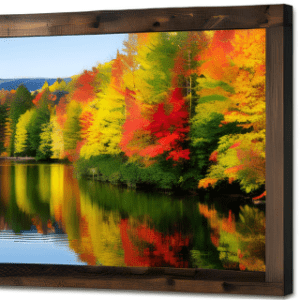 With our Dixie Belle Paint, you can transform your home into a fall wonderland with these creative and budget-friendly DIY Fall Décor ideas. Whether it's rustic pumpkins, leaf-stamped table runners, or cozy candle holders, let your creativity run wild and infuse your space with the warm and inviting colors of autumn. So, gather your supplies, put on your favorite cozy sweater, and get ready to embrace the fall vibes with Dixie Belle Paint this season!