Greetings, my fellow crafty ghouls! Are you prepared to embark on a frightening journey into the haunted realm of Halloween crafts? You need not search far and wide, for Dixie Belle Paint is here to be your faithful companion in all things DIY. Armed with our exceptional paint products, you have the power to conjure up bewitching decorations that will weave a spell of enchantment throughout your humble abode. So, let us venture forth together as we explore five delightfully wicked Halloween crafts that will undoubtedly leave your guests in awe and wonder. Without further ado, let's grab our cauldrons of creativity and let the magic commence! Not the type of haunted house you were envisioning? Check out these spookily cute haunted miniature houses.
Haunted House Lanterns
Picture this – ordinary glass jars, transformed into eerie haunted house lanterns through the mystical qualities of Dixie Belle All-In-Silk-Paint. Begin by applying a base coat in enchanting shades like Anchor or Fiery Sky Silk. Once dry, give rein to your imagination by adding spooky details such as ghostly trees, bats, and haunted windows using contrasting colors like White Cap or Wharf. With a tea light lurking inside, these lanterns will work their sorcery and bathe your surroundings in an eerie, enchanting glow. Place them on your front porch for a frighteningly modern look.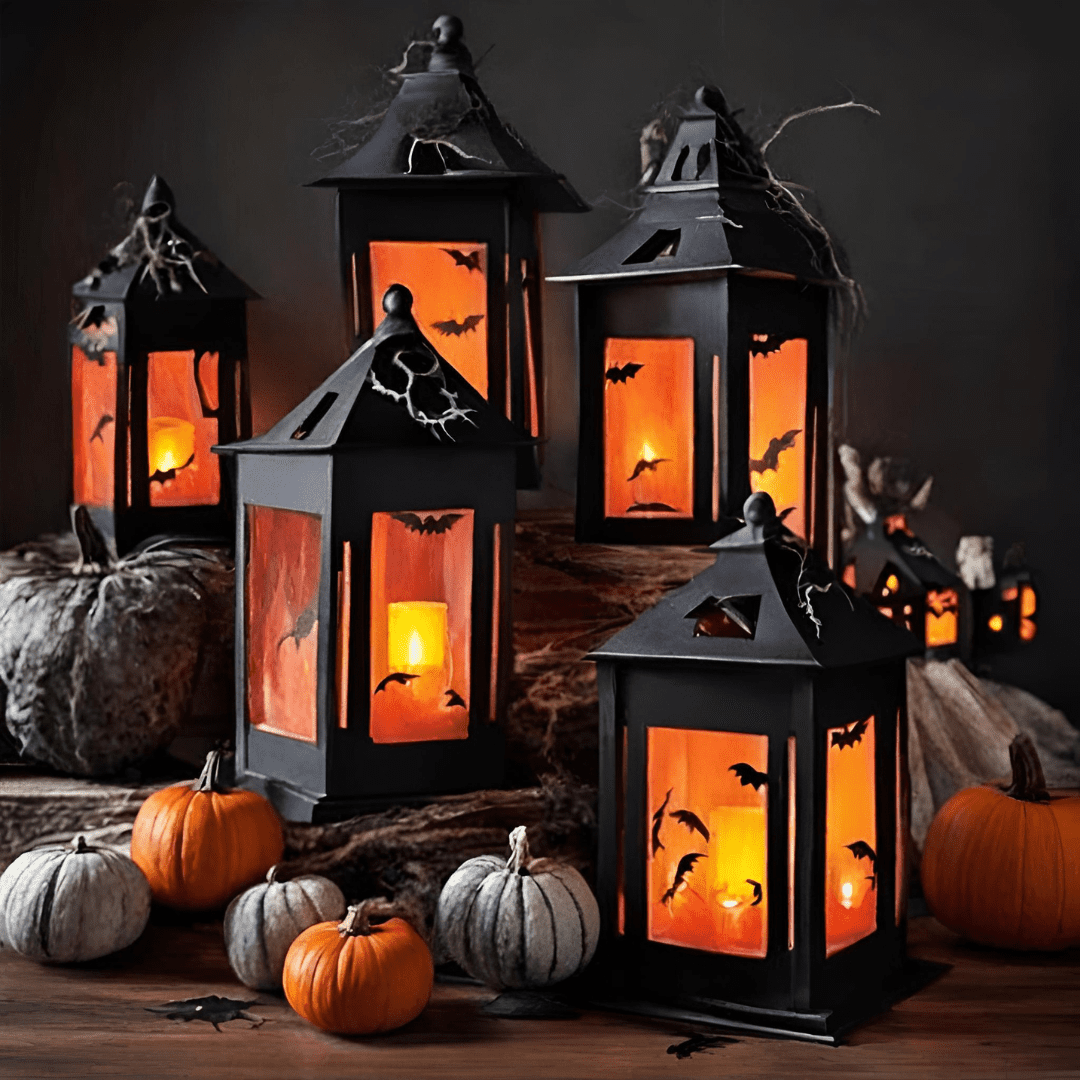 Ghostly Candle Holders
For an ethereal ambiance, Dixie Belle-painted candle holders are the answer. Start your magical transformation by applying a base coat in hauntingly beautiful colors such as Cotton or Gravel Road. When your base has dried, utilize a sponge or a dry brush technique to achieve a wispy, translucent effect using lighter shades like Fluff or Drop Cloth. Then, add adorable or spooky faces with contrasting colors like Caviar or Midnight Sky. When you place LED candles inside, these ghostly jars will emanate a mesmerizing glow that will bewitch any room.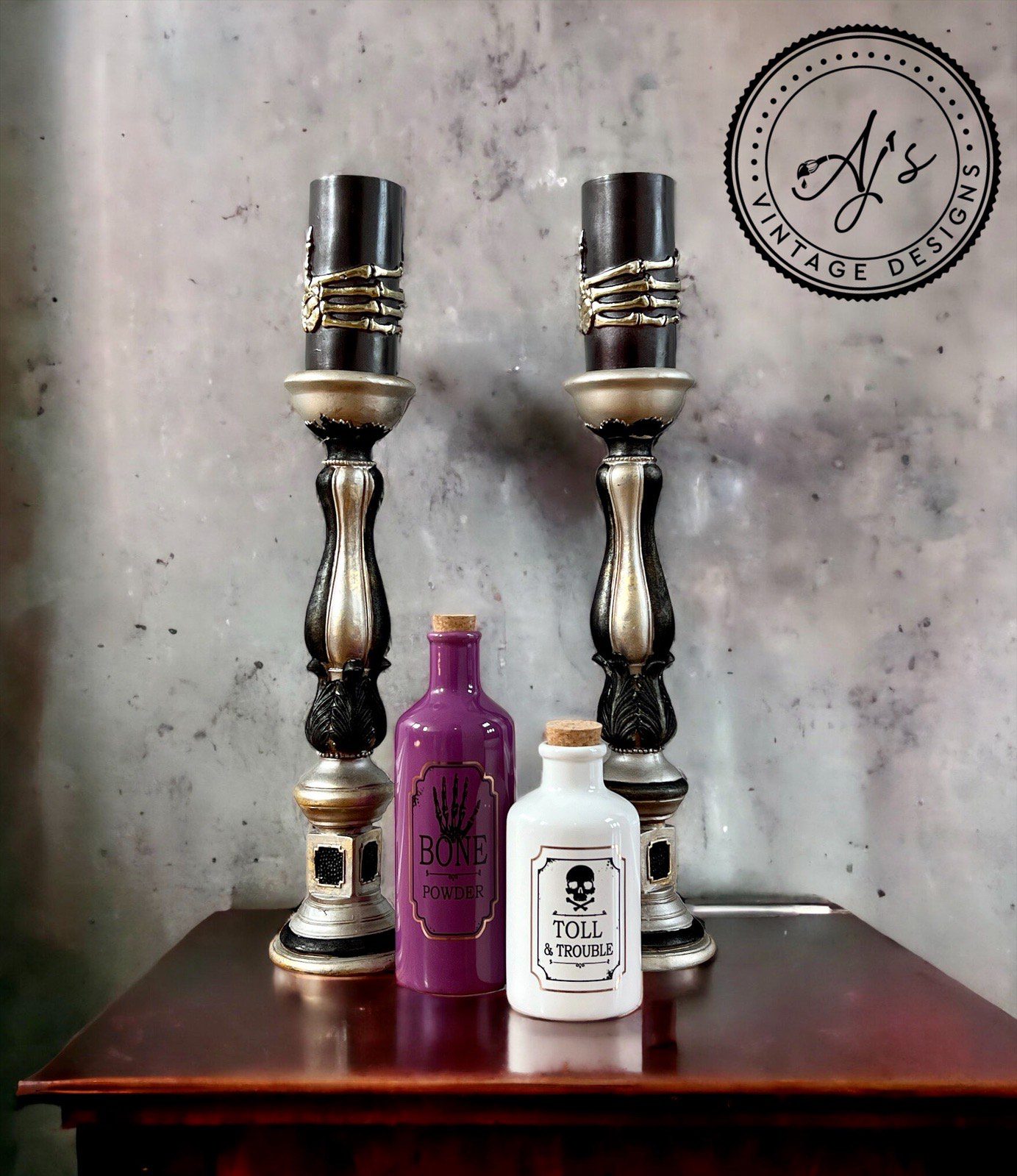 Spellbinding Potion Bottles
Now, let's turn our attention to ordinary glass bottles, ripe for transformation into mystical potion vials that would look right at home in a witch's cauldron. Start by giving your bottles a coat of Dixie Belle Terra Clay Paint in colors such as Onxy, Elderberry, or Moon Beam. Once dry, take a fine brush and add spooky labels and intricate details. For an aged and mysterious look, lightly distress the bottles. Seal the enchantment by filling them with colored liquids like green or purple water. These captivating creations can be displayed on your shelves, adding that final touch to your witchy decor.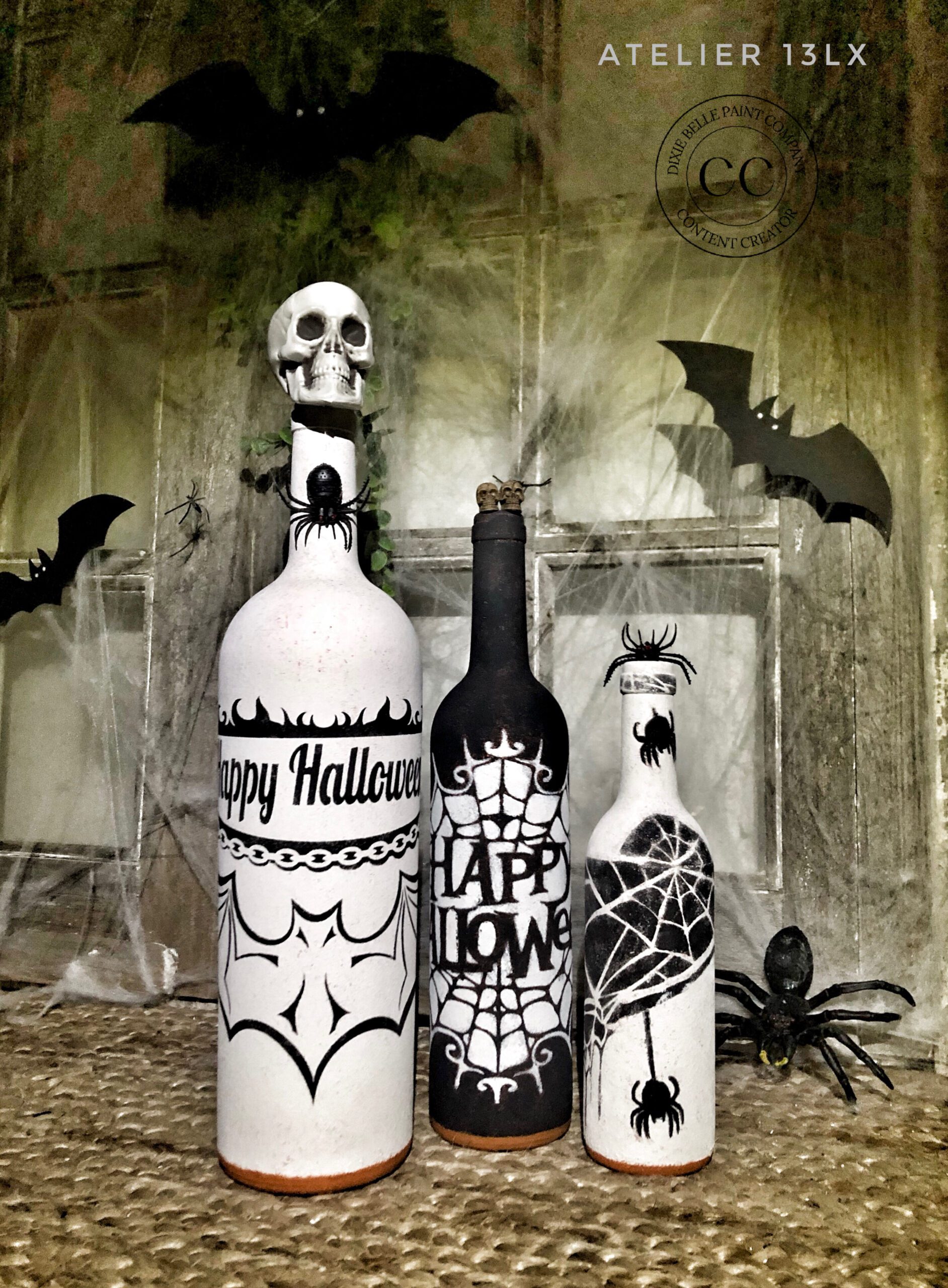 With Dixie Belle Paint products as your trusty and magical tools, your Halloween crafts will take on a life of their own. Let your creativity take flight as you embark on these exhilarating projects. From the haunted lanterns that cast an eerie glow to the ghostly mason jars that captivate with their ethereal luminescence, each craft promises to infuse your Halloween celebrations with an irresistible touch of enchantment. So, gather your brushes, mix your colors, and let the magic unfold, as you create a Halloween spectacle that will leave everyone spellbound.