I found this fab washstand at a garage sale and knew it was in need of some paint.
I used Dixie Belle's Drop Cloth for the body as well as a Rub On Furniture transfer.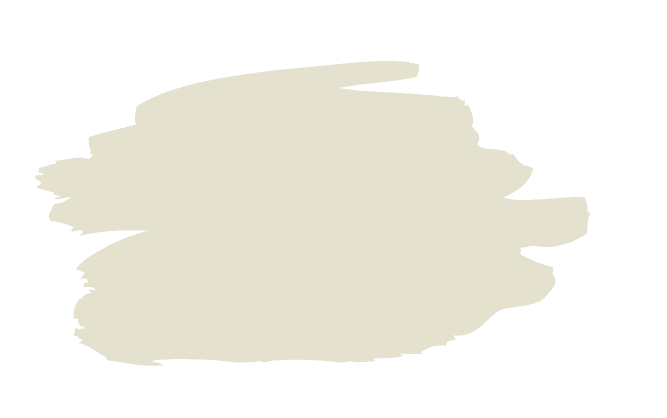 Drop Cloth is a stylish linen white with a touch of warmth. This stunning color is our most popular because it's perfect for any palette!
Whether it's in your living room or kitchen, use Drop Cloth to create a comfortable space. This neutral color is an easy way to refresh your home.
Dixie Belle Paint Products: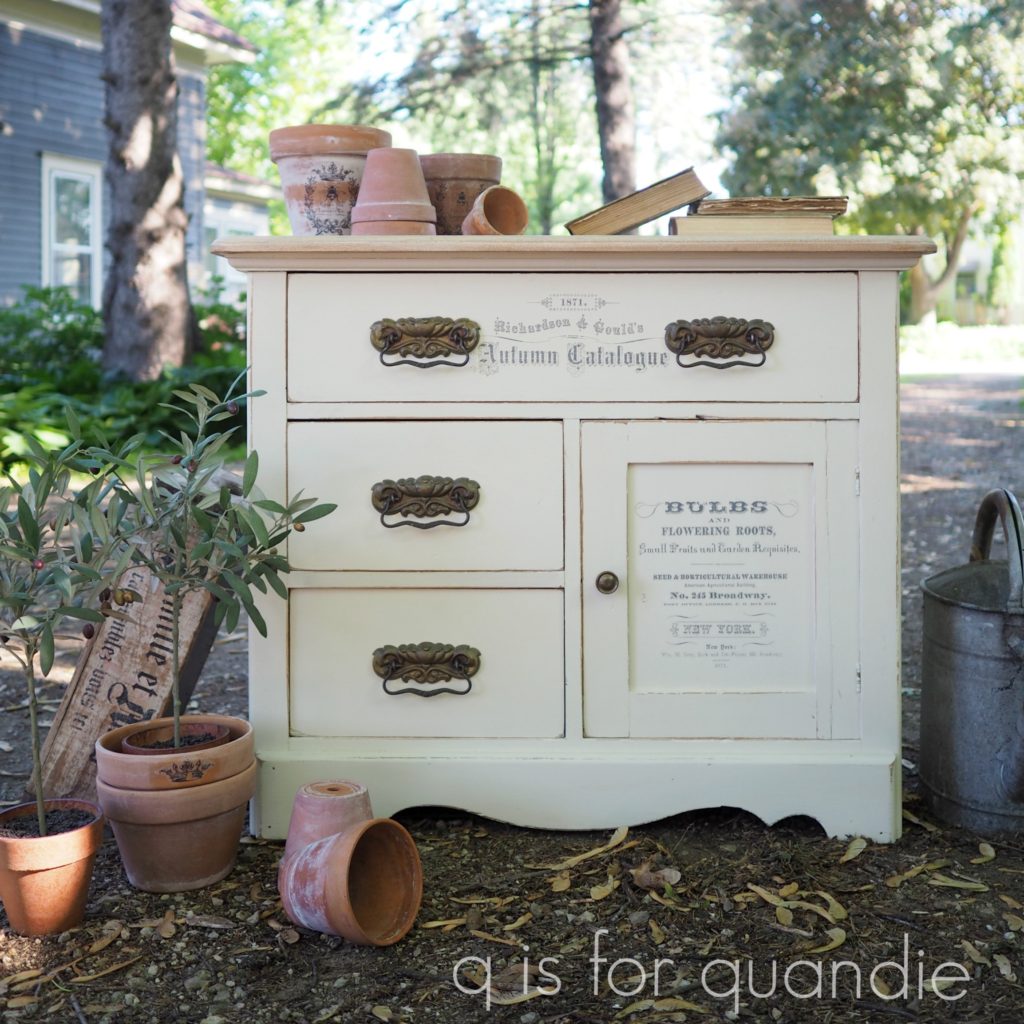 How To:
After cleaning with White Lightning, I painted two coats of Drop Cloth.
Then, I used the smaller version of the Seeds Prima transfer.
So, I also stripped the top of this piece in the beginning. I have to confess I did a rather imperfect job of it and I had trouble eliminating some of the stains.
So I decided to try using white wax on it to help mask some of those imperfections.
It's definitely still not perfect, but I still think it looks pretty.
This washstand had a fairly heavy grain to the wood which really catches that white wax.
You guys are probably getting tired of seeing my clay pots, but I'm digging the 'gardening' theme these days (pardon the pun).
To see more painted pieces from Q is for Quandie, click here!