Hi everyone, Denise from Salvaged Inspirations here!
I've been keeping busy going for long fall walks, sipping pumpkin lattes which is adding up to way more caffeine than I should be drinking, but hey, I'm indulging for now… and painting this Fall Style Furniture Makeover along with some pumpkins.
This ReStore Buffet is a stunning before and after and I can't wait to share it with you! I give all the credit to these two paint colors I used – Dried Sage and Tea Rose. They blend perfectly and look ah-mazing together.
Dixie Belle Paint Products: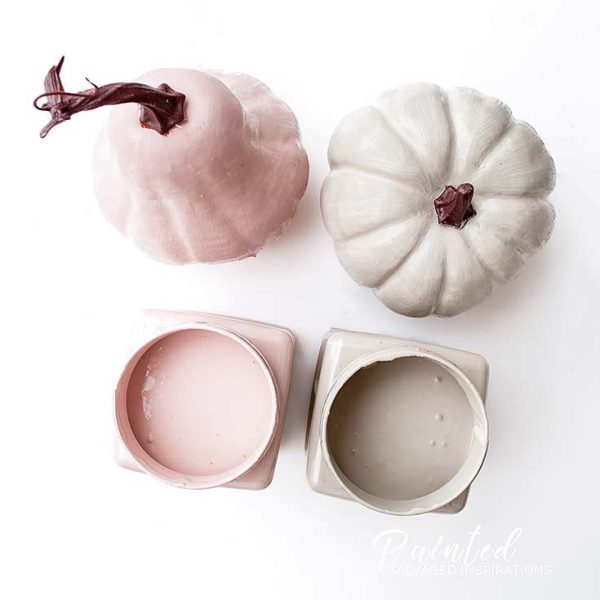 How To:
The top of this buffet required sanding to even out all the scratches so two coats of stain/bleedthrough blocking was applied. The entire piece was painted in two coats of Dried Sage and then blended on the highlights and details with the Tea Rose.
For the blending, I used this spray mister which makes blending a breeze, and then soften the entire look while the paint was still wet with a brush.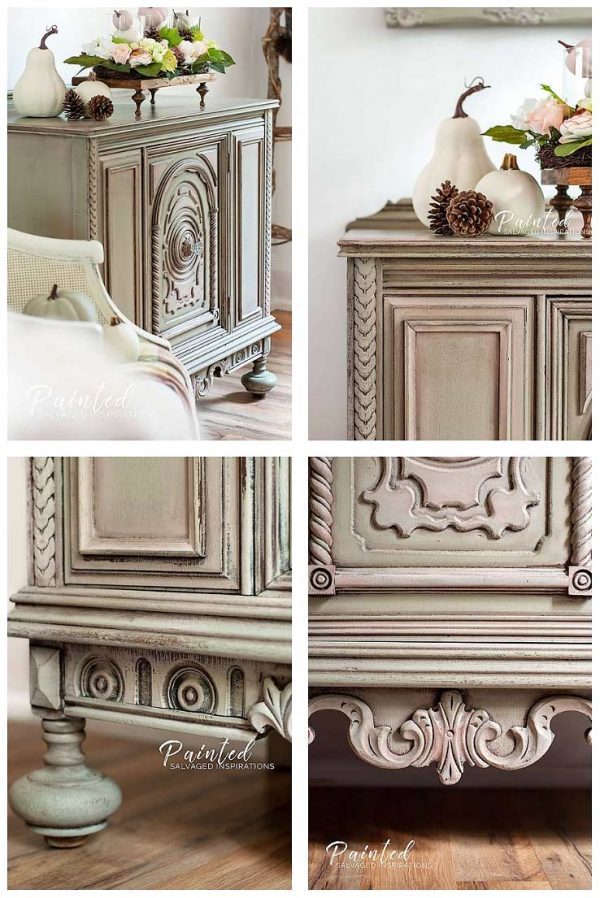 You can see the Dried Sage and Tea Rose are soft and subtle, blend really well, yet create a gorgeous contrast. It really brings out the exquisite details on this buffet.
Head over to Salvaged Inspirations here for more details on this painted piece!