Hi everyone! It's Meleah from Mustard Tree Market. Let's learn how to paint fabric using Chalk Mineral Paint! This vintage chair spoke to me with her feminine curves and tufted upholstery.  I knew she would be perfect for this whimsical furniture makeover!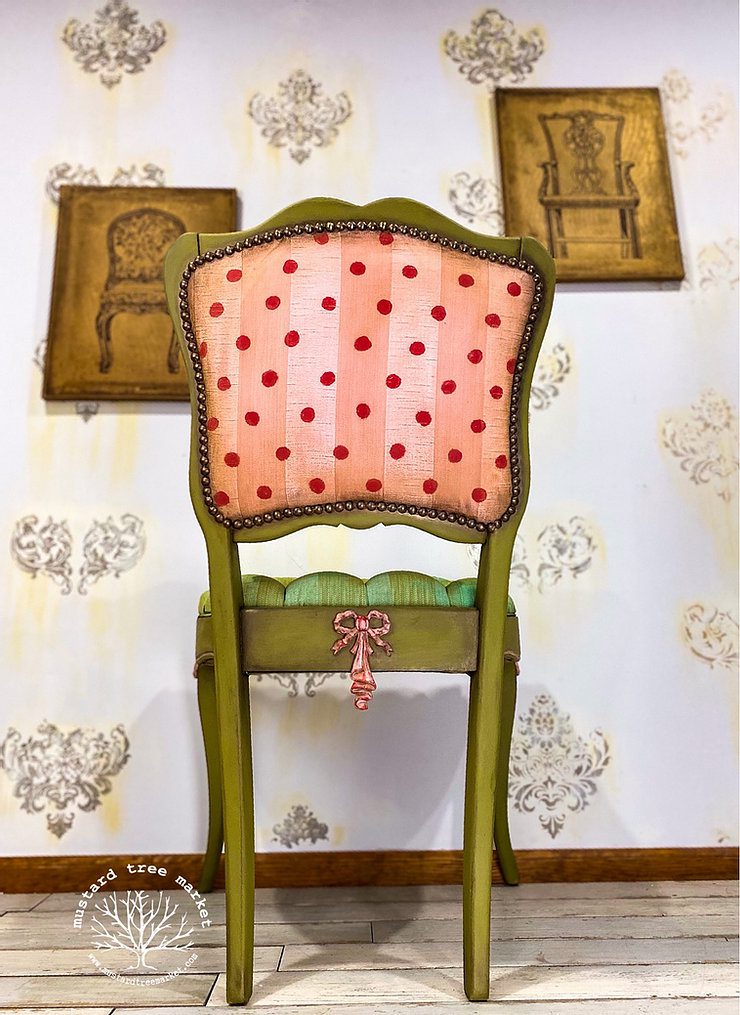 Materials List:
How To:
Step 1:
First, clean the wood with White Lightning. Then, rinse with water. I sprayed disinfectant on fabric and used vinegar and water spray to lightly mist and remove any dust in the button holes! I grabbed my synthetic round brush and a mister bottle to begin painting the fabric.
Step 2:
Next, spray the upholstery until damp. Then, spray your paint brush. I used the Chalk Mineral Paint color The Gulf. I painted two coats like this, before I began painting the wood in Holy Guacamole, again with two coats!
Step 3:
After that, I decided to paint the back of the upholstery in Soft Pink, for the background of my polka dot design!
Step 4:
Now for some fun and whimsical polka dots! I applied these by hand using a round synthetic brush tied off at the end to create a stencil brush. Dip, stamp, dip, stamp, I go… making imperfect dots using the brilliant cherry red color, Honky Tonk Red!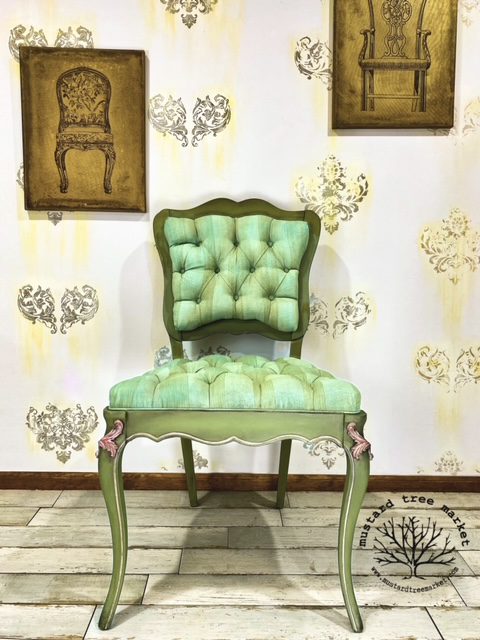 To read the rest of this playful and whimsical tutorial, head to Mustard Tree Market here!