Hi everyone! It's Do from Do Dodson Designs! If you're looking for a fun winter woodcraft project, you'll love this one! These DIY wood block trees will look great on a mantel or anywhere in your home. You'll be surprised how easy it is to make them!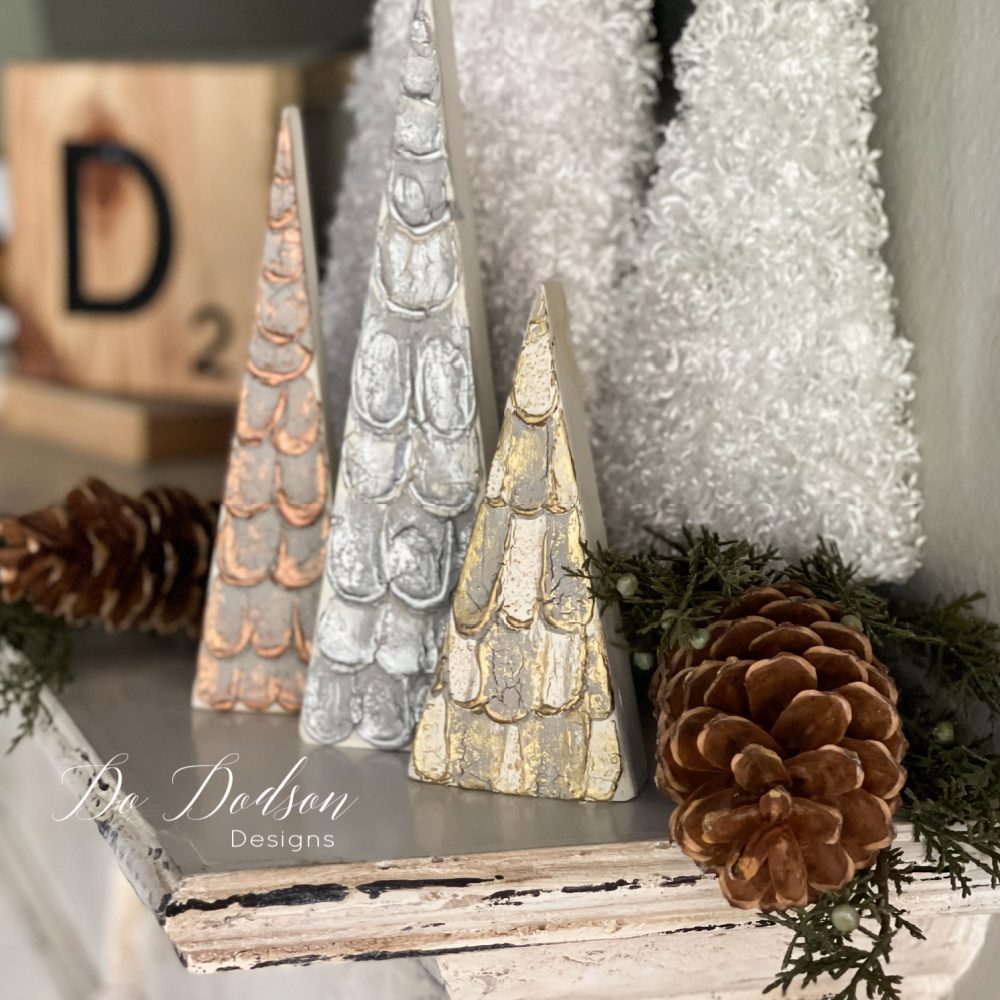 Materials List:
Sanding Block
Scrap Wood (2x4s)
Circular Saw
Ziplock Baggies
Scissors
Plaster
Buttercream and Driftwood  Chalk Mineral Paint
Gilding Wax in gold, silver and copper
How To:
Step 1:
First, start by finding some old scrap wood 2x4s. These boards make perfect shelf sitters, and your trees will not fall over. After cutting the first tree, I used it for a pattern to create more.
Step 2:
After cutting your wood tree blocks, it's a good idea to give them a light sanding with 220 grit sandpaper to smooth the rough edges.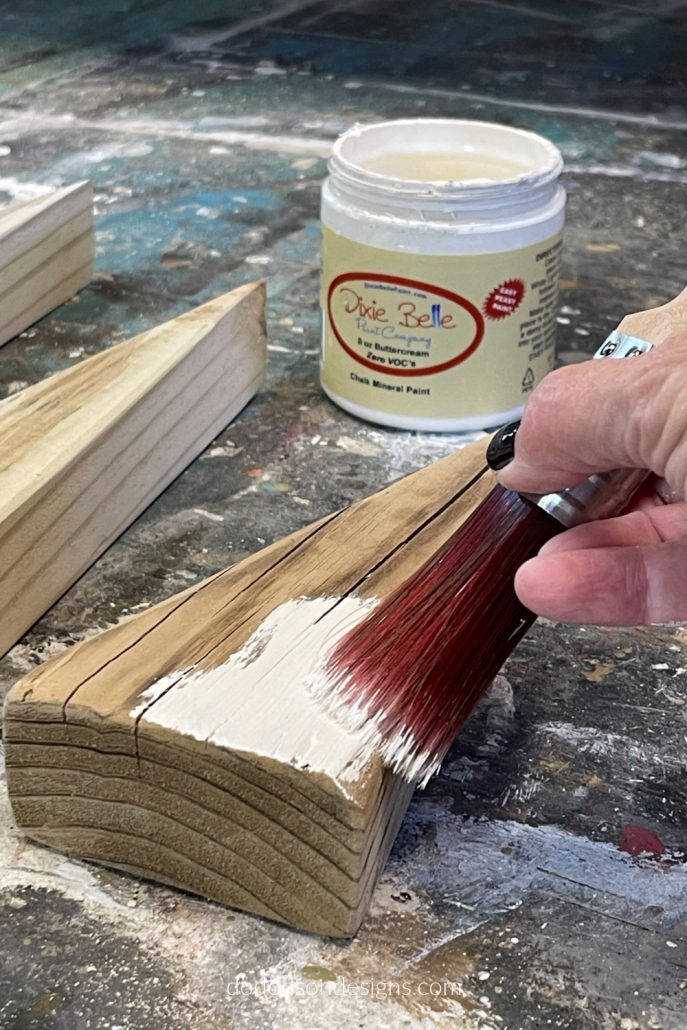 Step 3:
The next step is to paint the wood blocks in the Buttercream.  Painting the wood blocks first will give the paint mixture (later in the blog post) something to adhere to. Dixie Belle Paint sticks well to wood.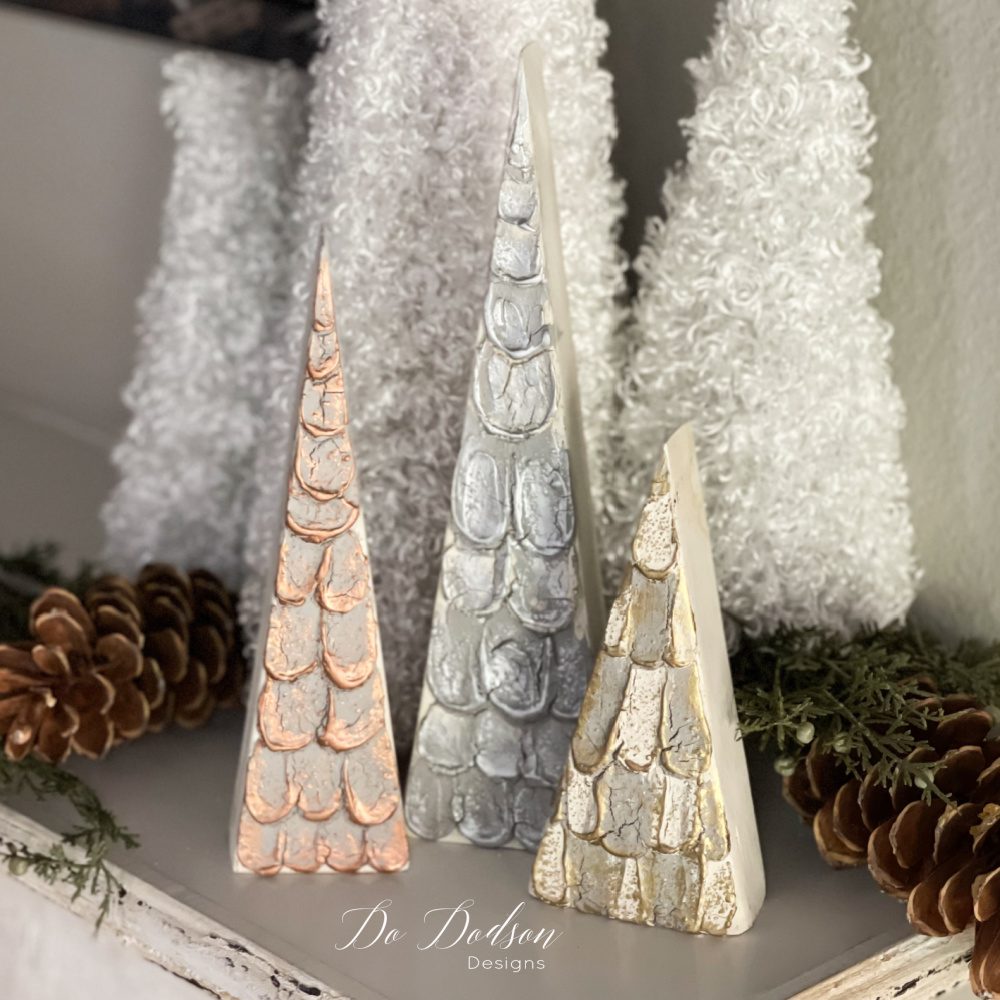 To read the rest of this lovely tutorial, hop on over to Do Dodson Designs here!