Hello! It's Marieza from Home with Marieza here! I'm going to show you how to upgrade your china cabinet with Dixie Belle Paint!
Materials:
How To:
Step 1:
First, paint shelves and beadboard in one coat of Cotton.
Step 2:
Then, paint with Nautical directly over the previously painted sections.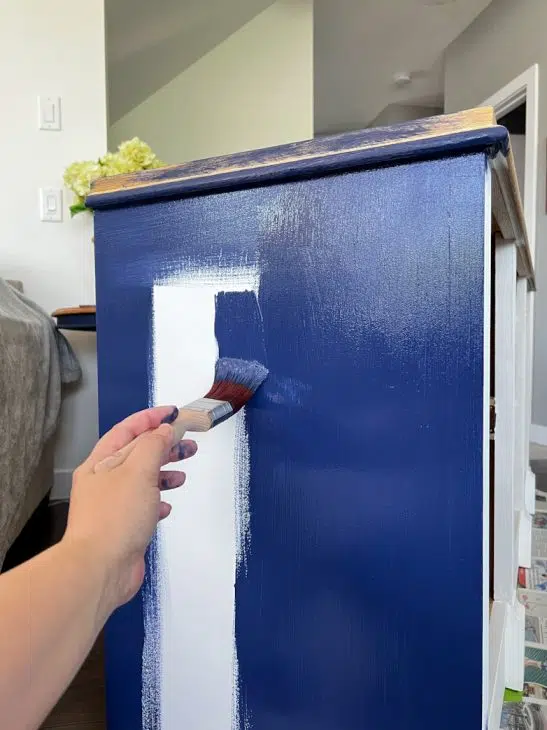 Step 3:
Next, add an extra layer of protection on the lower half of the cabinet with Clear Coat Flat.
Step 4:
After that, upgrade your hardware with Gold Gilding Wax. I had to strip the previous paint off of the hardware before applying a fresh coat of wax.