Here are some tips and tricks for painting floors with Dixie Belle Paint!
Step One: Clean the tile or linoleum to remove any dirt, mildew, or soap scum using our White Lightning Cleaner. This is a very important step that will allow the paint to adhere. After cleaning, wipe down the surface with a clean, wet sponge or rag to remove any residue, then allow the surface to dry thoroughly.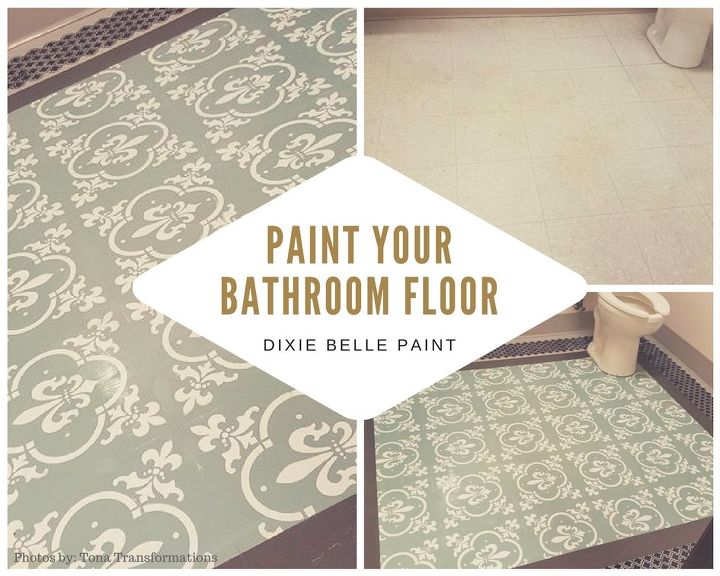 Step Two: Lightly sand the tile with fine (180-220 grit) sandpaper. A orbital sander will do a faster and better job than hand sanding. Cleaning and sanding will be your prep work prior to painting, the better you prep the less likely you will have to re-do it.
Step Three: Remove dust by wiping down the surface with a damp cloth to remove any dust and allow to dry before painting. Use Slick Stick so the paint will adhere to the slippery surface.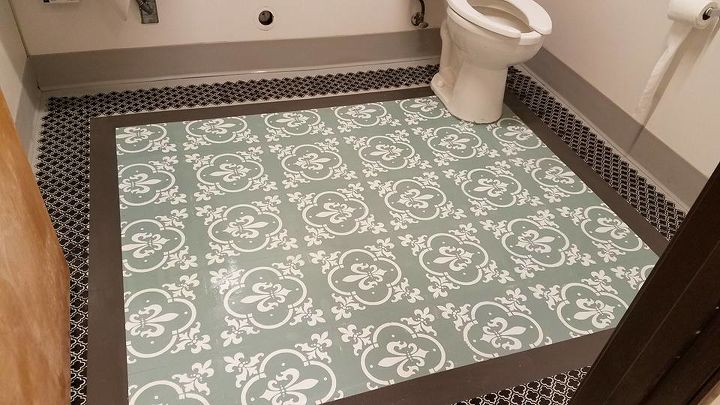 Step Four: Time to paint with your favorite Dixie Belle Color! There are 64 amazing colors to pick from! You can also optionally use a spray gun with Dixie Belle Paint.
Step Five: Sealing your floors. We highly recommend sealing your floor with Gator Hide, a water-repellent durable top coat that is easy to clean and very easy to apply. We suggest using a dry sponge to apply Gator Hide in 3 thin coats.