Hey y'all, Tracey's Fancy here!
What on earth is so special about that French Tip brush by Dixie Belle anyway? I was skeptical…..if I'm being completely honest.
I have been painting for years and it takes a lot to impress me when it comes to a paintbrush.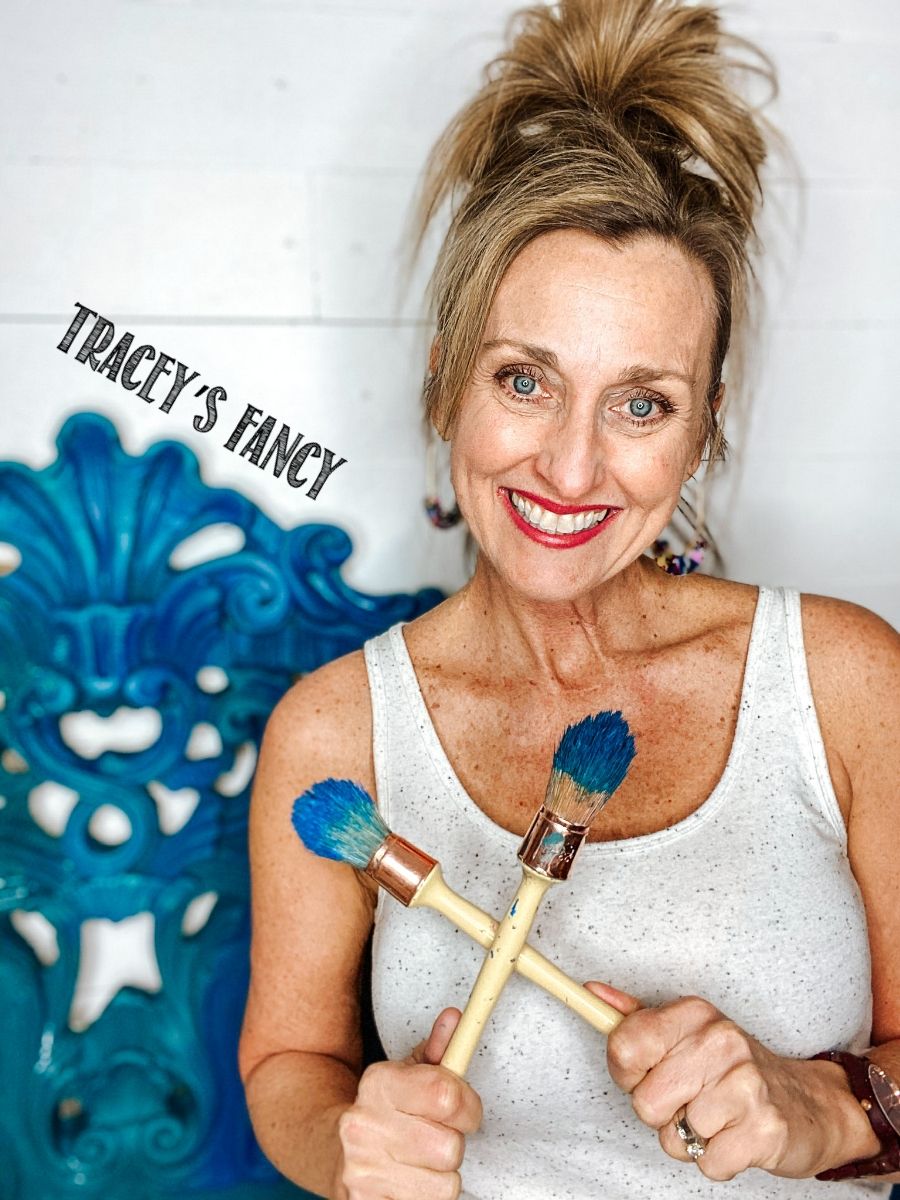 Well……I've allowed a new one into the mix!
Meet my new fave chalk paint blending brush……the French Tip.
It is a natural bristle brush….which is unusual for me to like!
But…..it allows you to blend out your finish……to a velvety soft powder-like finish…..and highlight surrounding areas by adding a HUE of color that almost represents a halo effect.  I used to create this halo effect with my fingers…..but this brush now does the very same thing…..and better! It works specifically well  around corners and trim.
I used my French Tip blending brush for the first time on these beautiful pink princess nightstands … and this was also when I knew this brush was going into my permanent collection! See this brush in action on my video here!
It's a small investment (less than $10) that offers a big impact on your furniture painting finish!
To learn more, head to Tracey's Fancy here!