Hi there, everyone! I'm Denise from Salvaged Inspirations!
Materials:
All Purpose Putty
Wood Filler
Primer
Magnolia Garden Transfer
Painters Tool
Sander
Oscillating tool
How To:
Step 1:
First, prep, remove the hardware, and clean the dresser with White Lightning Cleaner.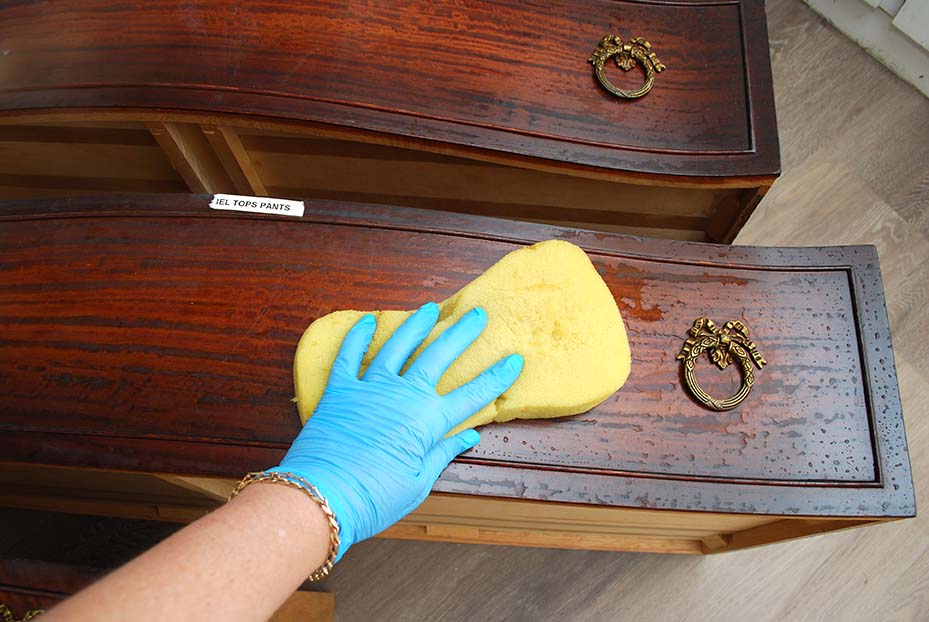 Step 2:
Next, I had to fix the veneer on the original dresser by scraping it off with a painter's tool.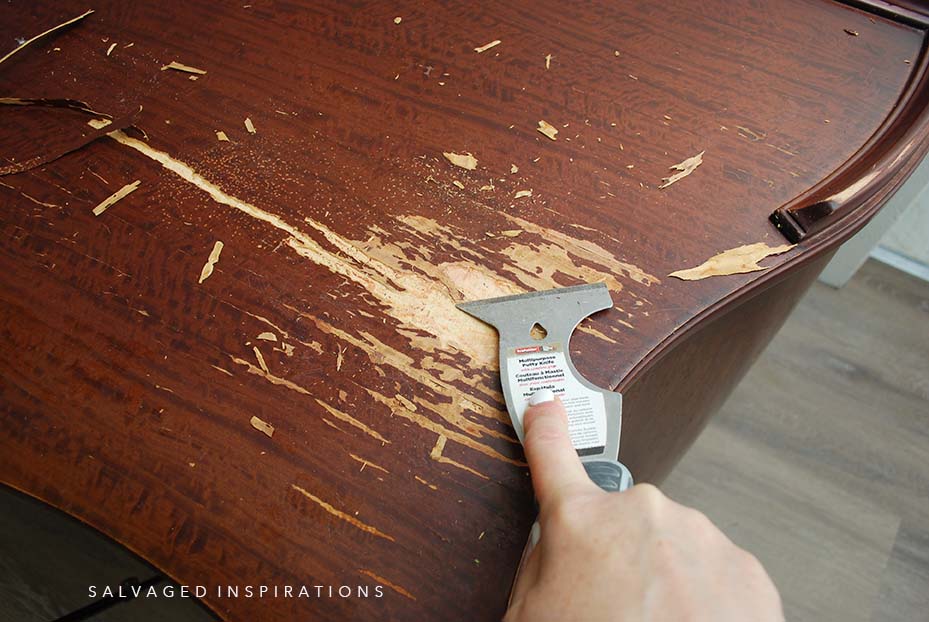 Step 3:
After that, I had to fill and repair the damaged area with my All Purpose Putty.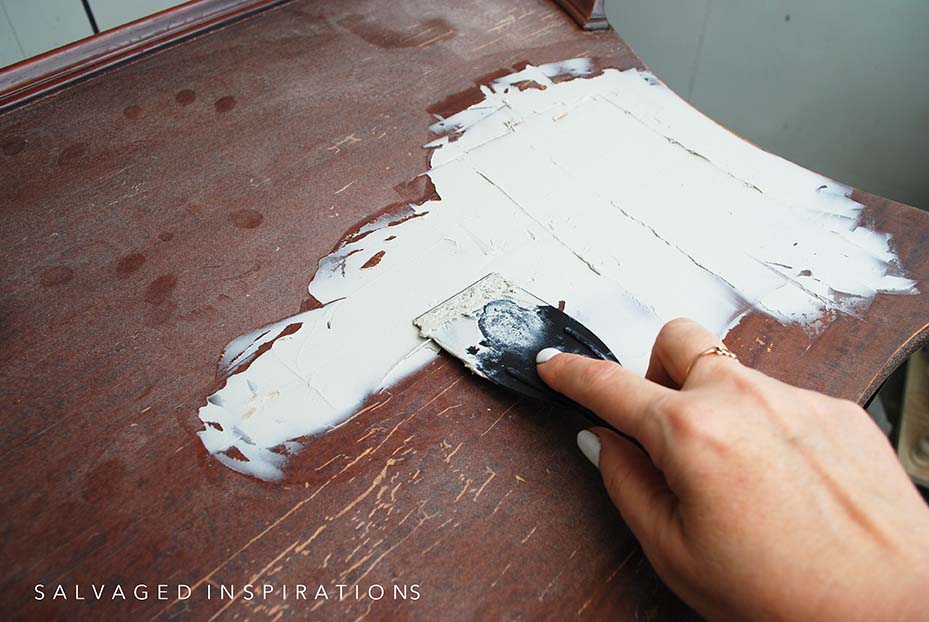 Step 4:
Then, sand the entire dresser to smooth out the parts that were filled, then prime the piece.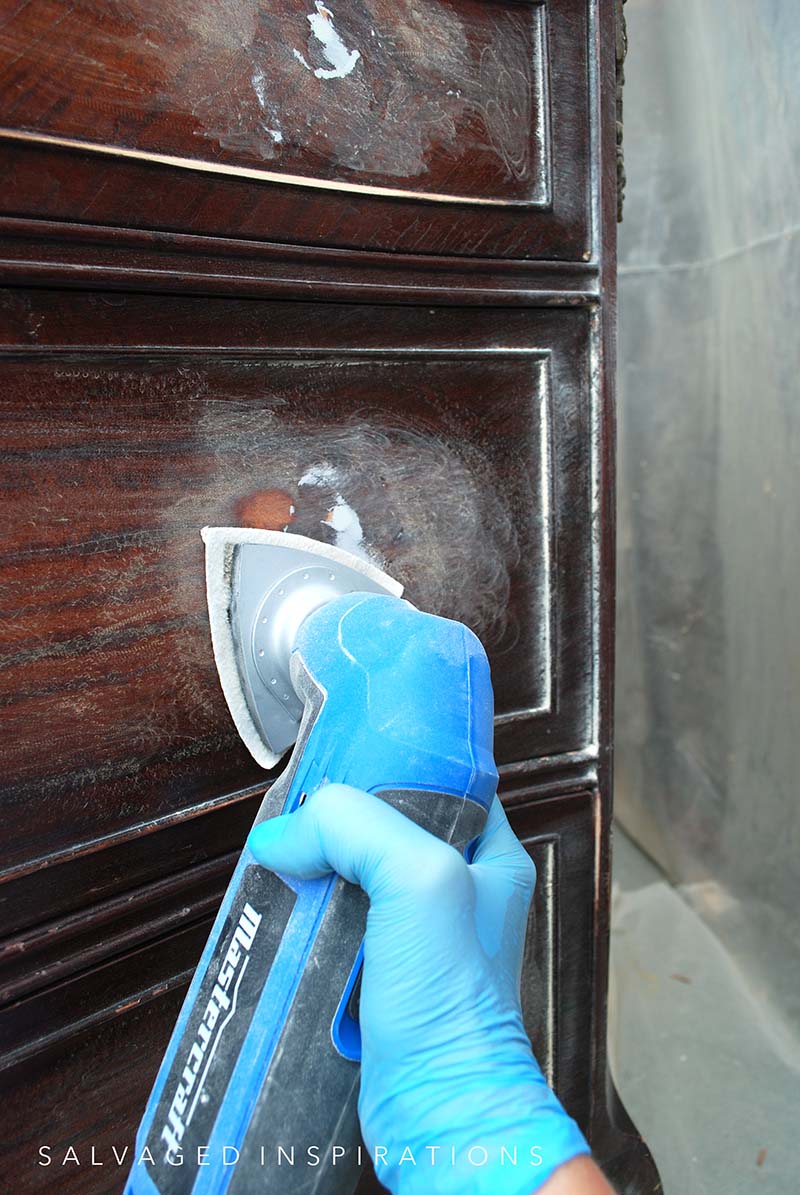 Step 5:
Next, paint the dresser with the color of your choice, I chose Sand Castle Silk Mineral Paint.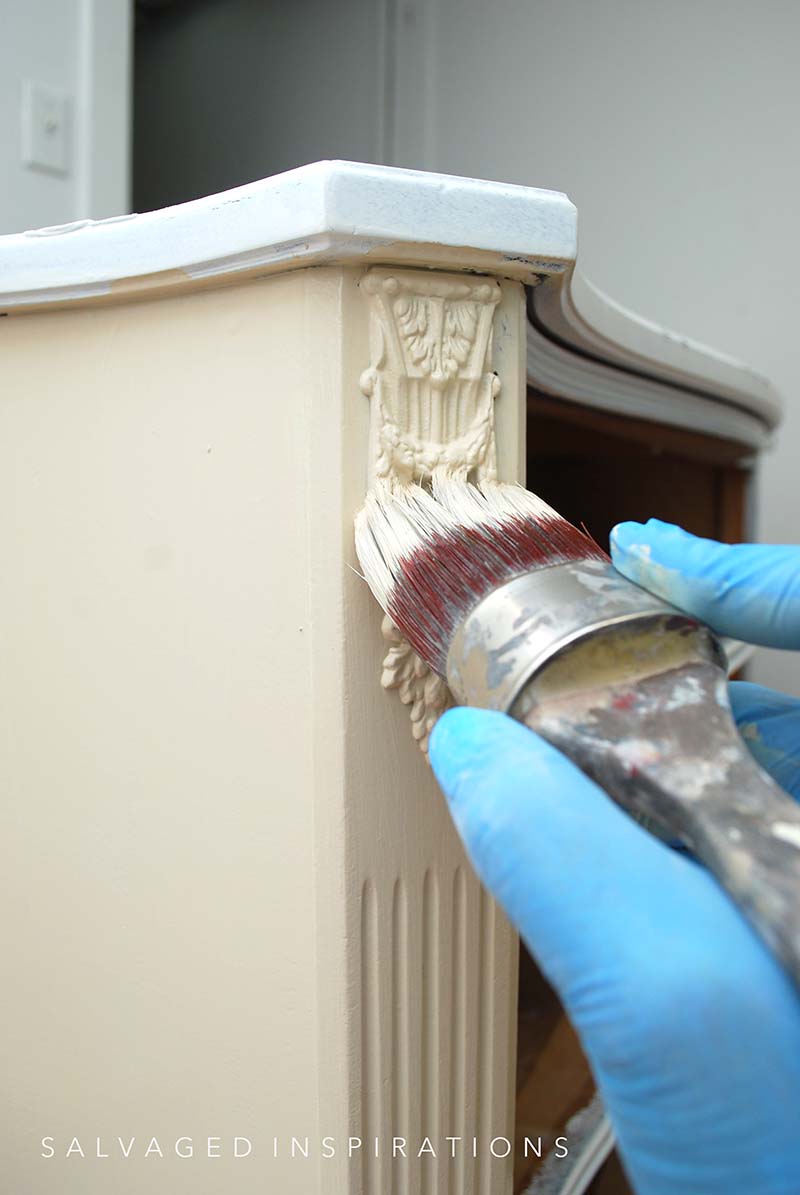 Step 6:
Now, rub on the transfer of your choice, I chose the Magnolia Garden Transfer. (To remove the "halo" around your transfer, burnish with a cloth or your finger.)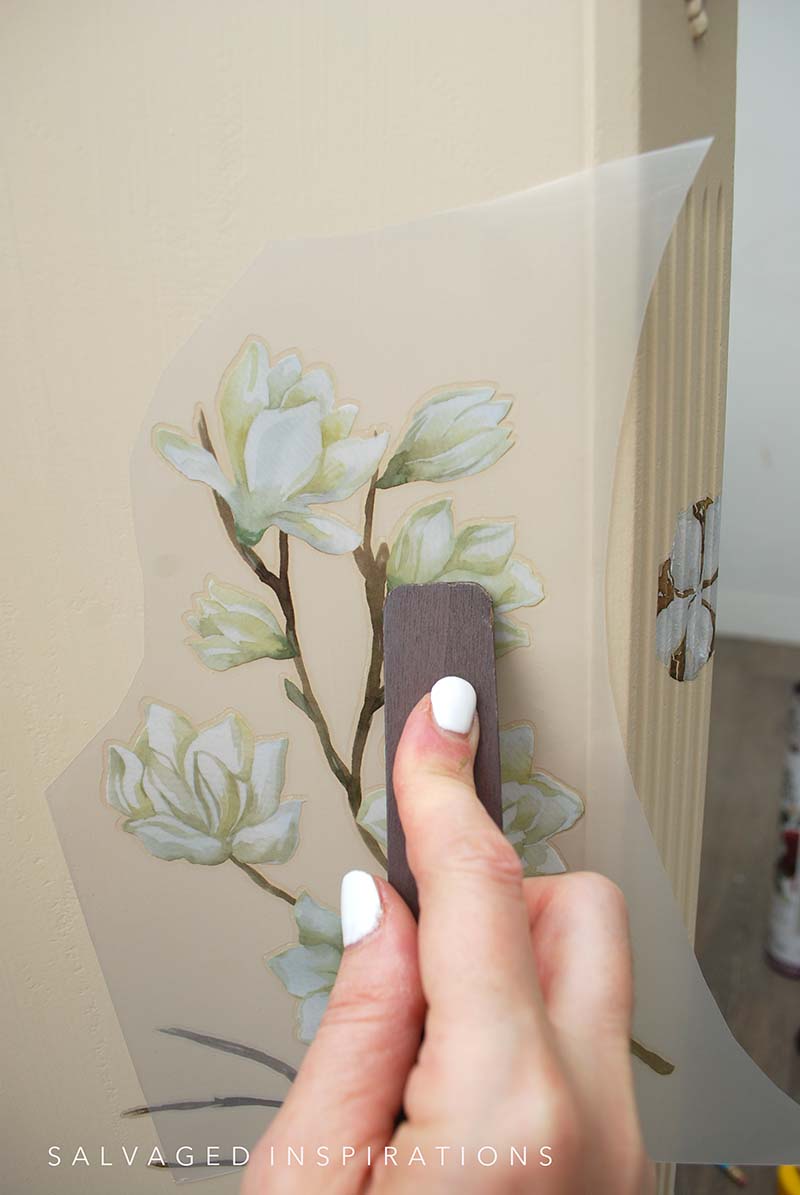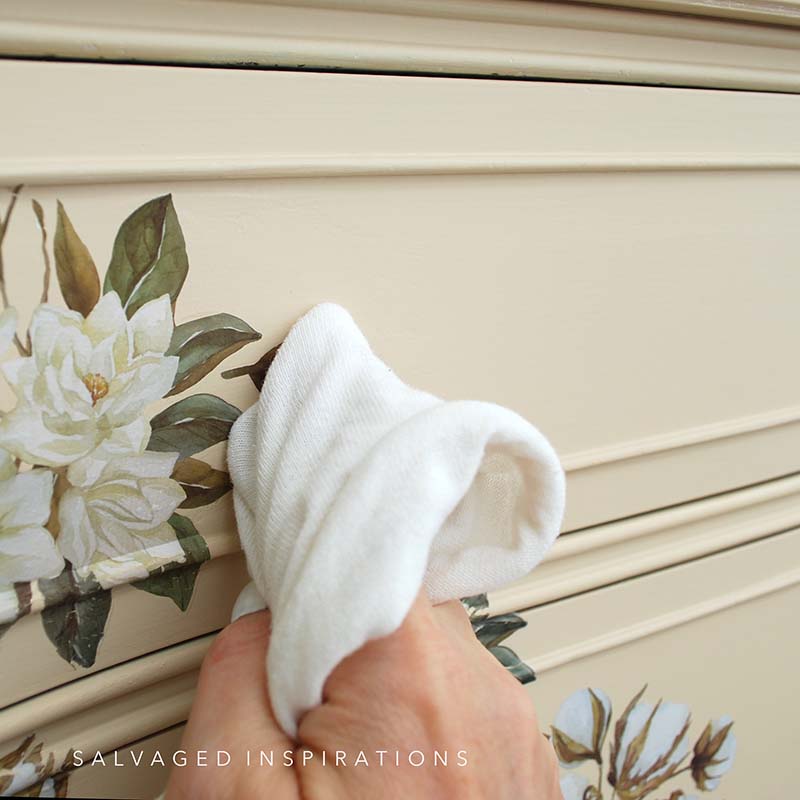 Step 7:
In addition, replace the old hardware and use Gold Gilding Wax on the details of the dresser.
Step 8:
Lastly, spray with Clear Coat in Satin to seal your piece! Enjoy your project!