Hello, everyone! It's Do Dodson from Do Dodson Designs here!
Materials List:
Drop Cloth
Dust Mask
Krud Cutter
Scrubber Pad
Paper Towels
Sanding Blocks
Primer
How To:
Step 1:
First, clean the furniture thoroughly. Make sure to wipe off any rust, dirt and grime from previous paint if applicable.
Step 2:
Then, sand the rusty spots or rough patches with a sanding block. After sanding, wipe away with a moistened cloth.
Step 3:
After that, apply primer before painting to ensure the paint will adhere to the metal surface.
Step 4:
Next, to eliminate any brush strokes visible on the surface, use spray bottle to smooth as you add thin coats of paint.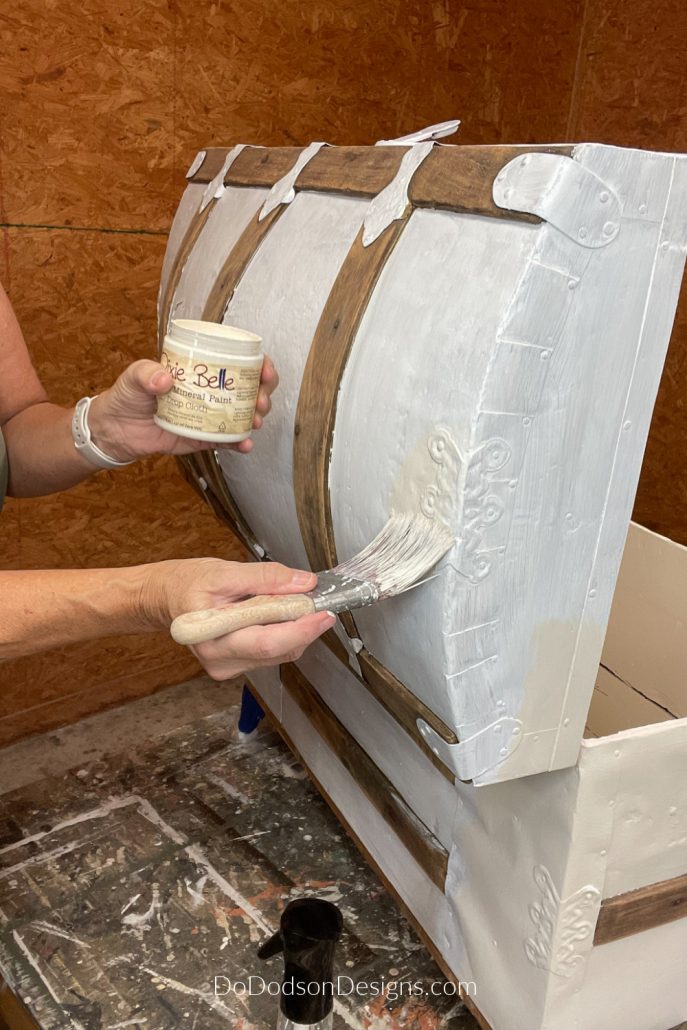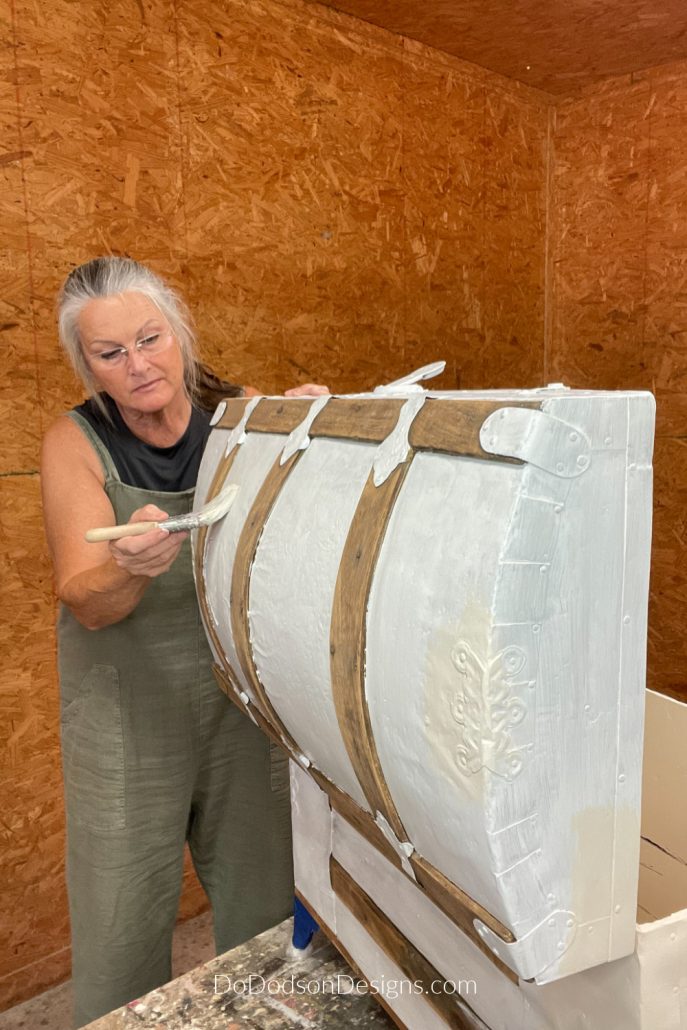 Step 6:
In addition, feel free to add any special touches! I personally added a water-based gel stain to areas that would've normally chipped paint over time.
Step 7:
Furthermore, I applied Dixie Belle's Best Dang Wax over the wood and paint with a large wax brush in a circular motion. You can use a cotton cloth to buff the wax to a satin finish as well.