Hello, everyone! It's Donna from Do Dodson Designs here ! I'm going to show you how to create 4th of July decor!
Materials List:
-Scrap Wood
-1 30-inch board
-2 19-inch boards
-Wood Screws
-Pencil
-Speed Square
-Sandpaper
–Cobalt Blue Chalk Mineral Paint
-Black Permanent Markers
How To:
Step 1:
First, cut the wood to the proper size needed. (Sand if needed as well)
Step 2:
Second, add support by assembling the wood into the shape you'd like and secure with wood screws.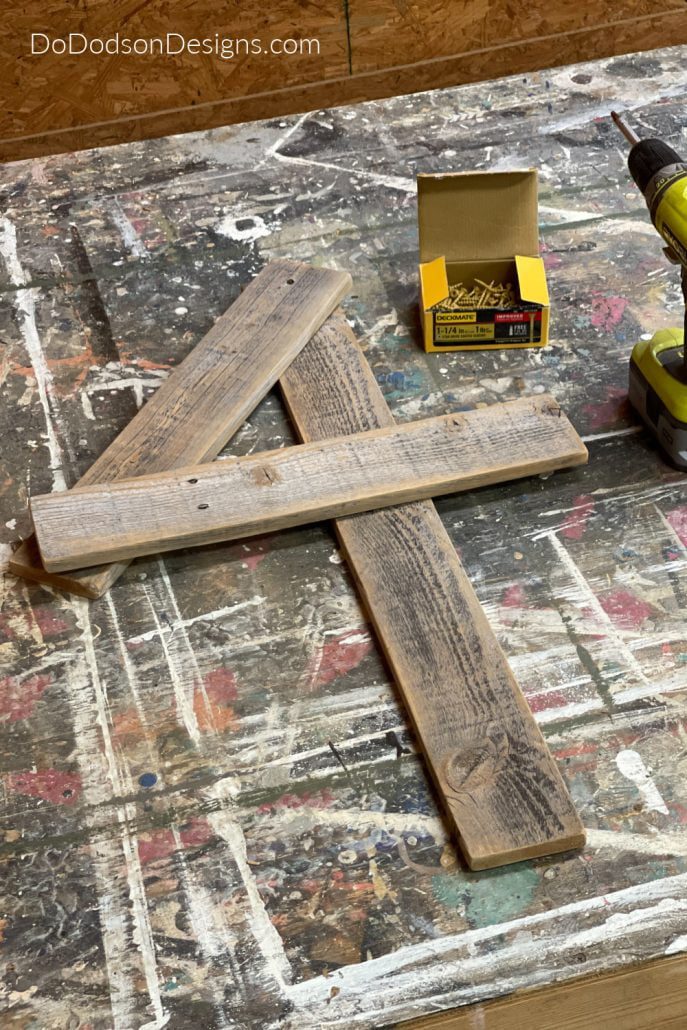 Step 3:
Then, paint your piece of choice with a light coat of Cobalt Blue.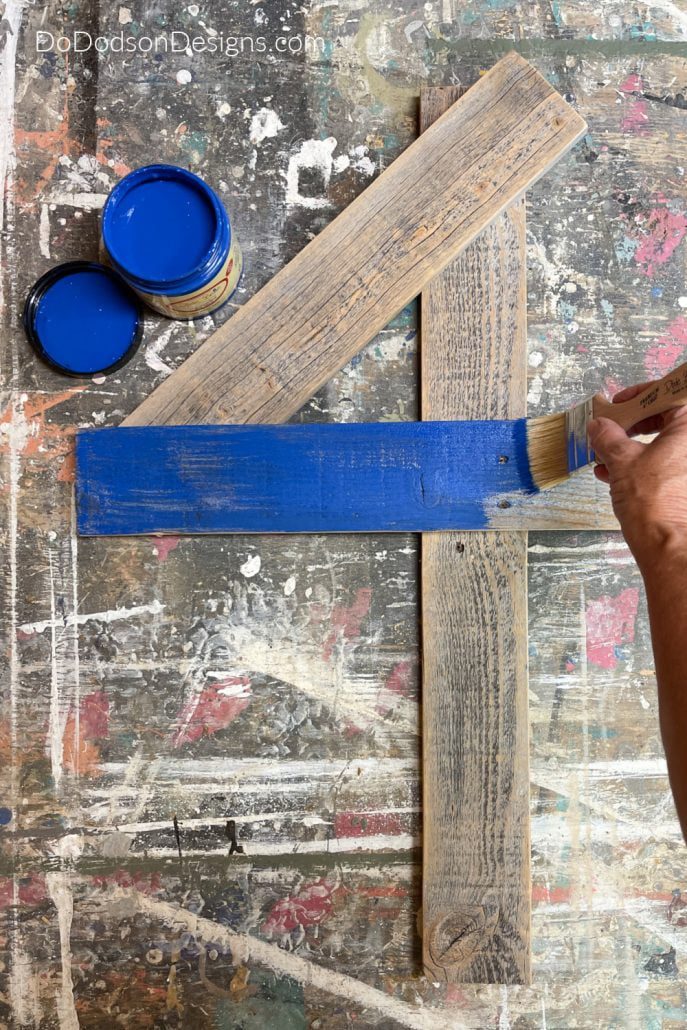 Step 4:
Next, add hand lettering to your 4th of July sign by marking the center of the wooden piece. Draw letters out lightly with pencil (about 3 inches apart). Paint in letters with Cotton.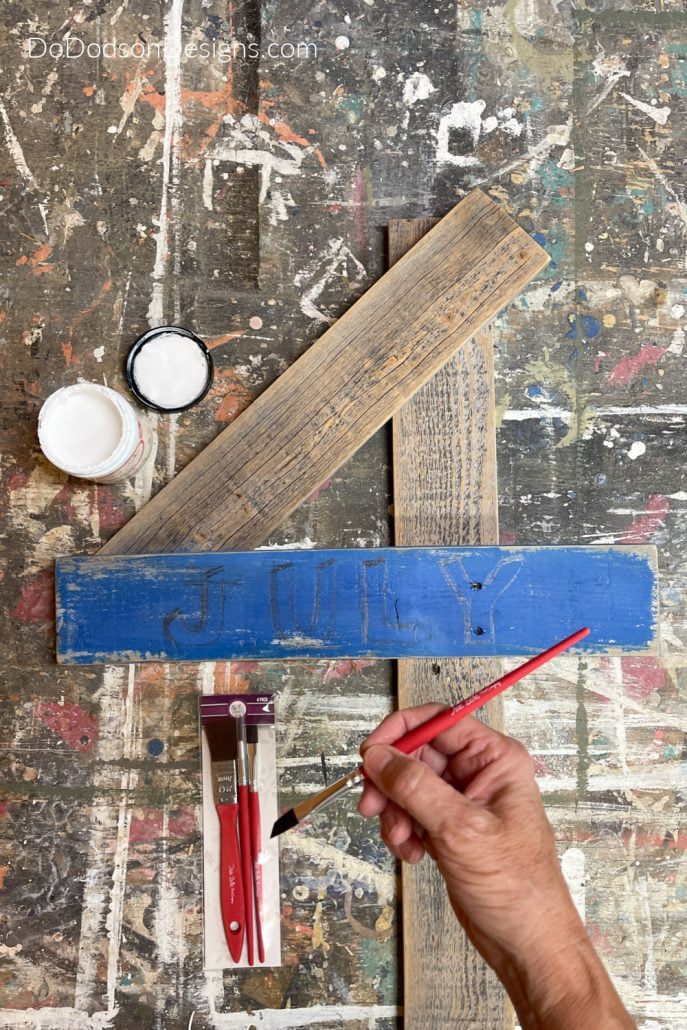 Step 5:
After that, for optional letter shading, use your permanent marker. Simply, use your marker first to mark the areas you want to have a shadow and then fill that in with the permanent marker.