Hey everyone! It's Regina from Saved From Salvage, check out how this project went From Trash to Treasure by turning an old table into an adorable plant stand. Silk All-In-One Mineral Paint and Transfers really transformed this old side table.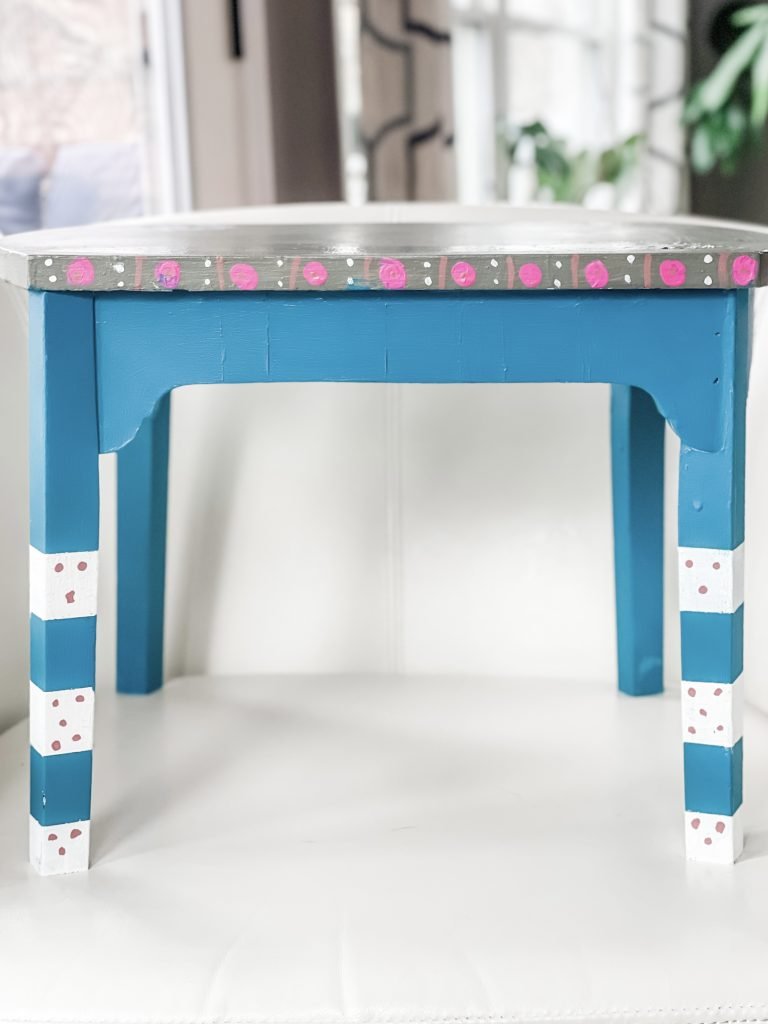 Materials:
Step 1: Prepping for paint
After gathering my supplies, I began cleaning my piece with Dixie Belle's White Lightning cleaner. This product needs to be mixed with water in either a spray bottle or bowl.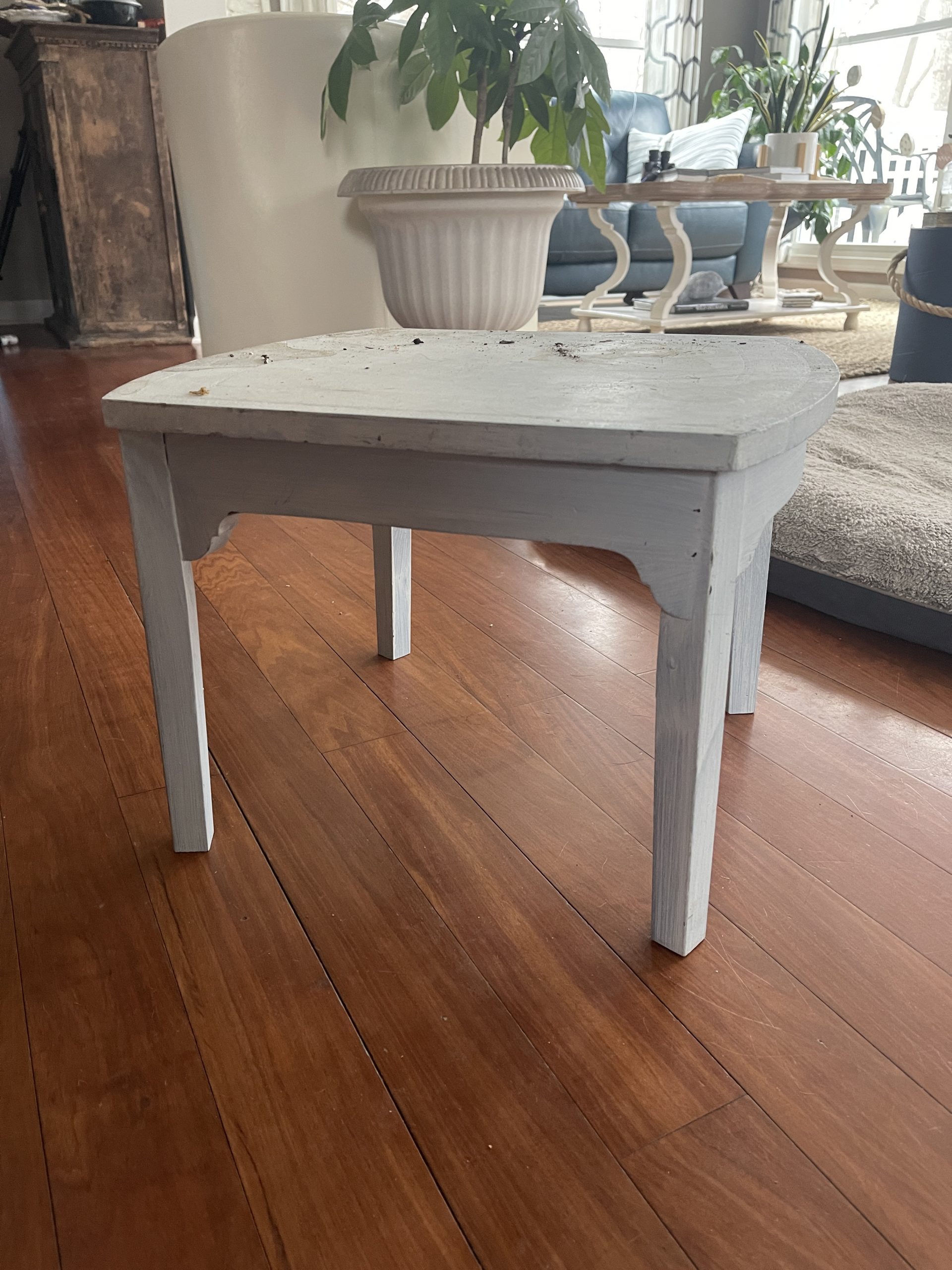 Step 2: Time to paint!
After the table was cleaned, I then began to paint the top of the table with the pretty soft DBP Silk All-In-One Mineral Paint in Cactus green.  I then painted the legs and base in DBP Silk All-In One Mineral Paint in Oasis and then wrapped the legs with painters tape to make stripes. Next, I used a pencil eraser to create the spots on the legs. Finally, I relied on my fingerprint to create the  Dessert Rose dots on the top sides.  Even though this paint has a built-in primer and top coat, I decided to add a layer of clear coat to protect the transfers and top especially since I'll be watering the plants on top.
Step 3: Design time
Lastly, I wanted to try out the Succulent transfers on two of the corners of the table. I taped down the transfer to prevent movement when putting it in place. To put the transfer on the top of the table, I applied pressure from the outside edges inwards to the top edges.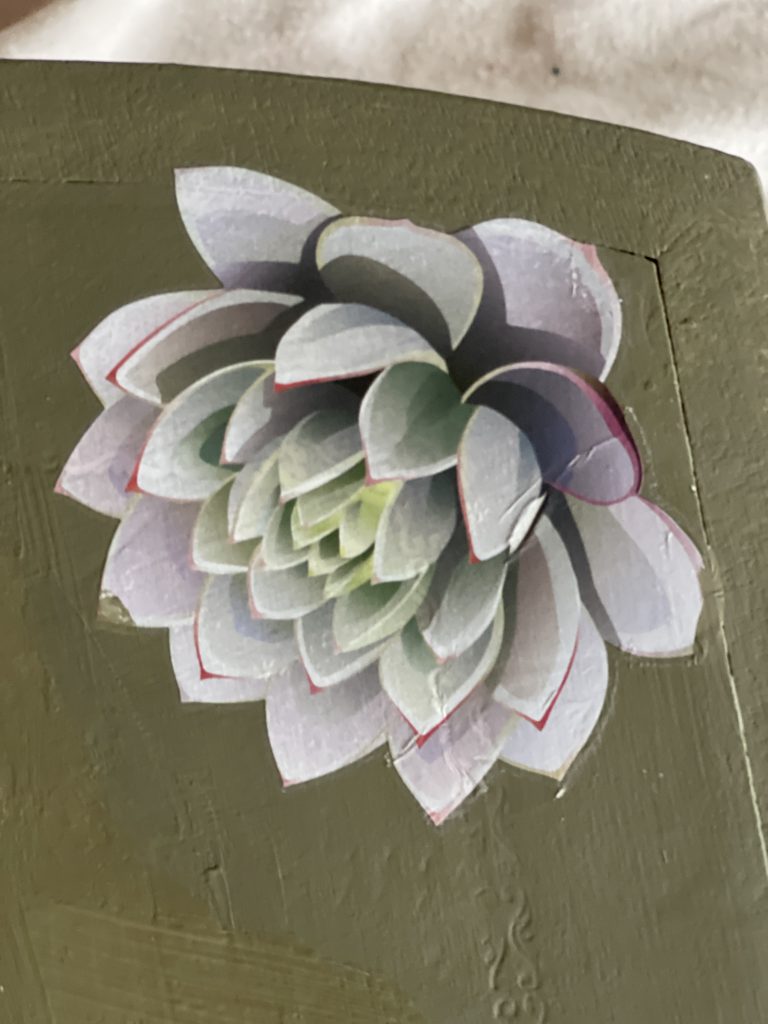 Such an easy and quick refresh. Now, this broken side table is a bright spot in my sunroom sporting plants.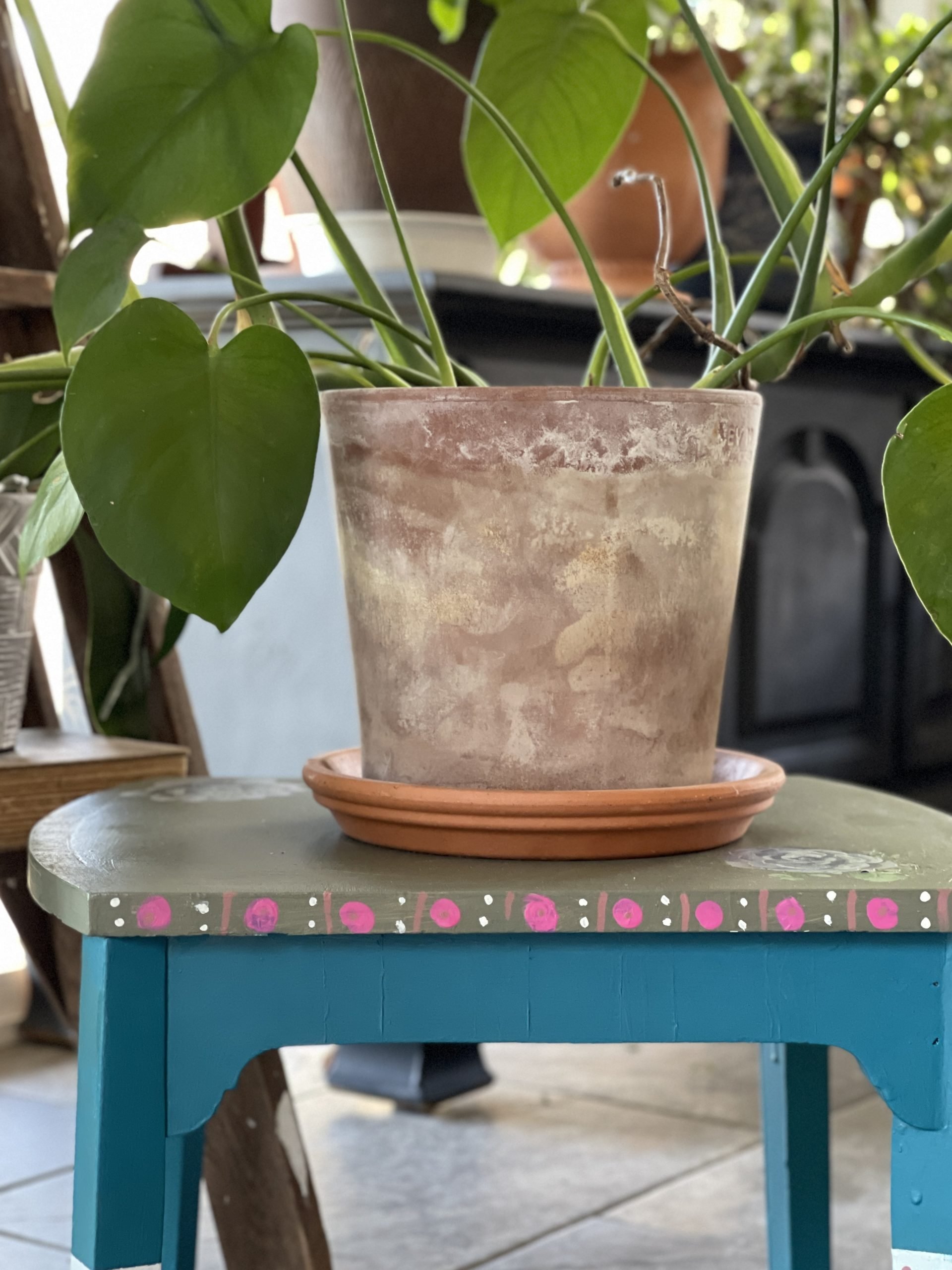 For more information how on to go From Trash to Treasure check out Saved From Salvage!