Fall weddings exude a certain magic with their warm hues, cozy ambiance, and natural beauty. If you're looking to infuse your special day with rustic charm and personalized touches, meet Dixie Belle Paint at the altar. From transforming ordinary items into extraordinary décor pieces to creating unique gifts, Dixie Belle Chalk Mineral Paint offers endless possibilities. We'll explore some inspiring ideas, crafts, and DIYs that incorporate Dixie Belle Paint products into your autumnal celebration. 
Rustic Signage
 Welcome your guests with beautifully hand-painted signs that reflect the autumnal spirit. Dixie Belle Paint offers a variety of shades perfect for fall, such as "Barn Red," "Vintage Duck Egg," or "Rusty Nail." Paint and distress wooden boards to create charming directional signs, welcome signs, or table number displays. To go a step further, take some of Dixie Belle Paint's Silkscreen Stencils or Transfers from Dixie Belle's Belles and Whistles line.

Painted Pumpkins
Add a whimsical touch to your fall wedding by painting pumpkins with Silk All-In-One Mineral Paint from Dixie Belle. Choose hues like "Salt Water," "Mojave," or "Wharf" to match your color scheme. Experiment with different patterns and designs, such as ombre, polka dots, or floral motifs, to create eye-catching centerpieces or aisle decorations. 

Tablescapes
Set a captivating scene by incorporating Dixie Belle Paint into your tablescapes. Paint and distress candle holders, charger plates, or even small wooden crates using colors like "Antebellum Blue," "Caviar," or "Colonel Mustard".  Finally, complete the look by complementing the rustic theme with elements such as burlap table runners, fall foliage, and glowing candles for an enchanting ambiance. 

Customized Wedding Favors
 Impress your guests with personalized wedding favors crafted with Dixie Belle Chalk Mineral Paint. Consider painting mini pallet coasters, mason jars, or small boxes using shades like "Buttercream," "Sawmill Gravy," or "Savannah Mist." Meanwhile, grab your Dixie Belle Artist Brushes to create special details like the couple's wedding date, or a heartfelt message to make each favor truly unique. 

DIY Photo Booth Backdrop
Create a picturesque backdrop for your wedding photos using Dixie Belle Products. Paint and distress a large wooden frame or repurpose an old unused dropcloth. Next, add seasonal accents like autumn leaves, flowers, or fairy lights. Mylar Stencils by Dixie Belle Paint would be a creative way to show some extra flair. Guests will love capturing memorable moments against this charming DIY backdrop.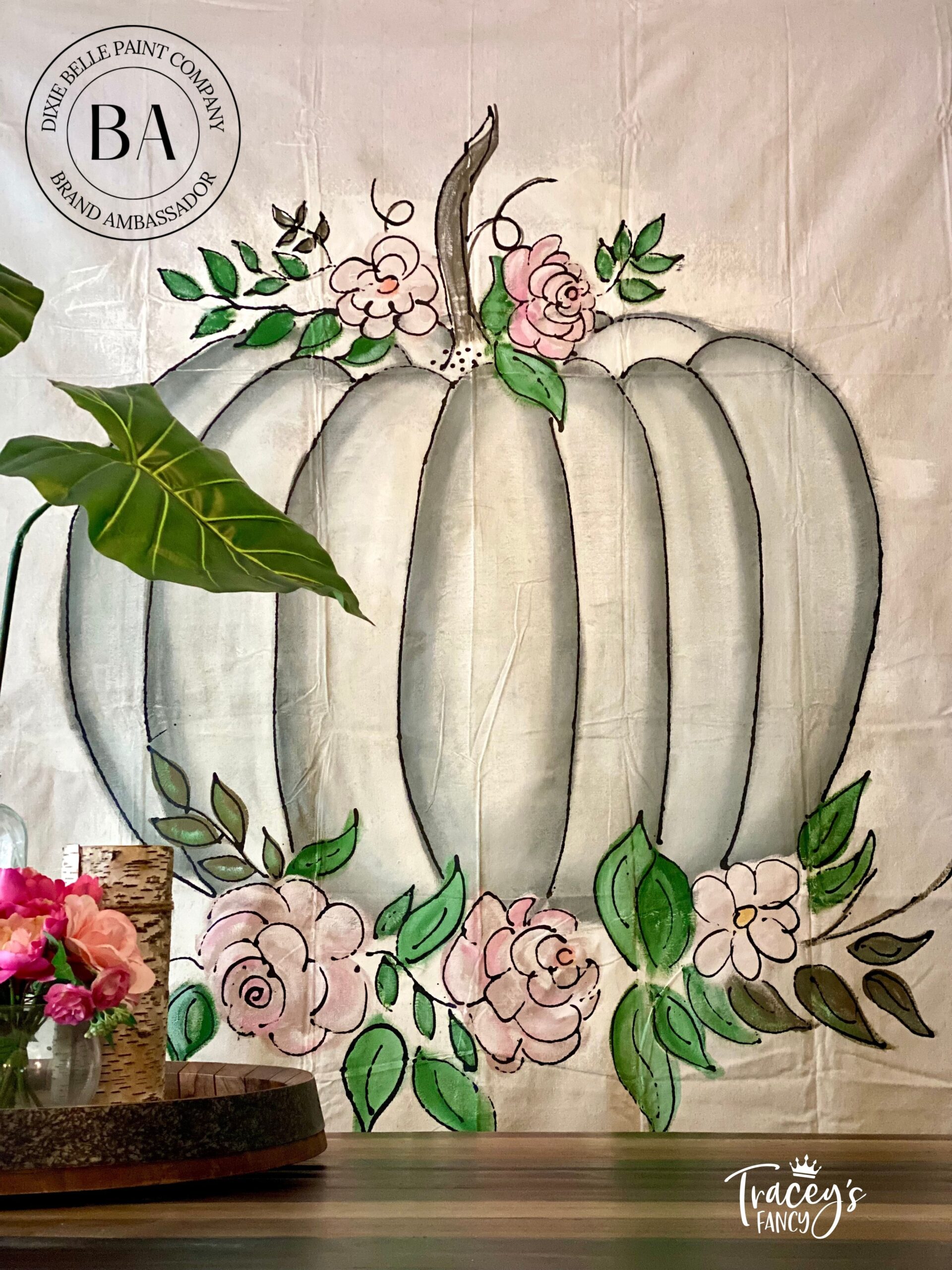 Fall weddings provide the perfect opportunity to infuse rustic charm and creativity into your special day. Furthermore, with the wide array of creative products from Dixie Belle Chalk Mineral Paint, you can transform ordinary items into extraordinary works of art. Regardless of your skill level, you can confidently add personalized touches and warm loving, fall hues to your space. Whether it's through hand-painted signs, customized wedding favors, or enchanting tablescapes; Dixie Belle Chalk Mineral Paint opens up a world of DIY possibilities. Embrace the magic of fall and let your creativity shine with these inspiring ideas and crafts.