Hello everyone, it's Kristin from The Fifth Sparrow No More! Are you looking for a way to update your dining room table? I'll show you how to take a thrift store cutting board and turn it into a beautiful table riser. Let's get to it!
Materials List:
Step 1:
First, you will want to clean the old cutting board.  I used Pristine Clean to thoroughly clean it. Mix 2 heaped tablespoons of the Pristine Clean granules in 1 gallon of hot water and mix until dissolved. Apply with a rag and then wipe off with a clean, slightly damp rag. I use the mister bottle to slightly dampen my clean rag to wipe off the Pristine Clean – it works great! Don't let water puddle or sit.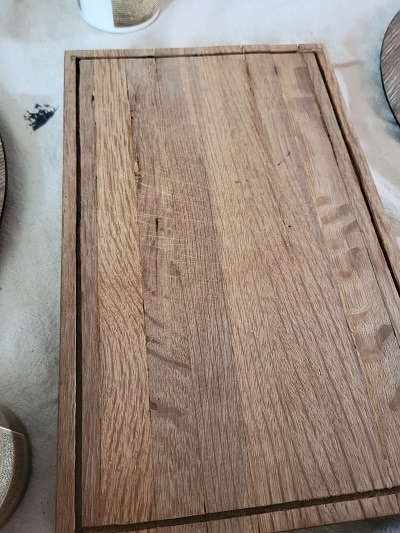 Step 2:
Secondly, the groove around the cutting board is not functional for what we are creating and I wanted a smooth surface so Dixie Mud is to the rescue. We want to fill in the groove all the way around the board. Using a spatula scoop some Dixie Belle Mud (Brown) onto your spatula and spread a small amount in the groove. Wait for this to dry and sand away excess Dixie Mud and make it smooth.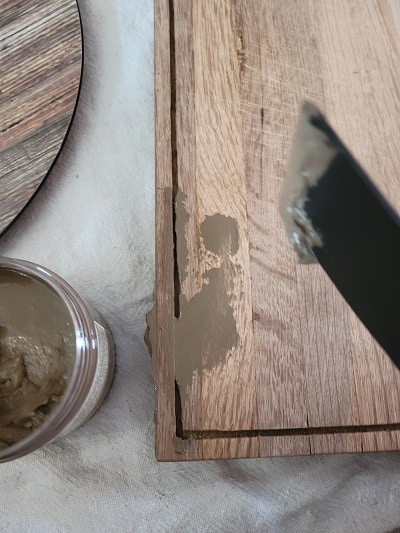 Step 3:
Next, I painted the table riser with a base coat of the  Tide Pool Silk Paint. Once this was dry I went over it with Conch Silk Mineral Paint by brushing it on lightly in small areas, misting it with water, and wiping it with a paper towel to get a smeared-like effect.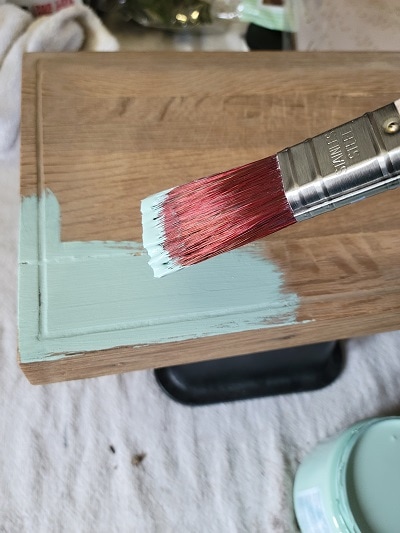 Step 4:
Lastly, you are going to want to add feet to your riser. I used wooden candle cups as seen below. I attached them with screws after drilling a pilot hole so the wood does not split.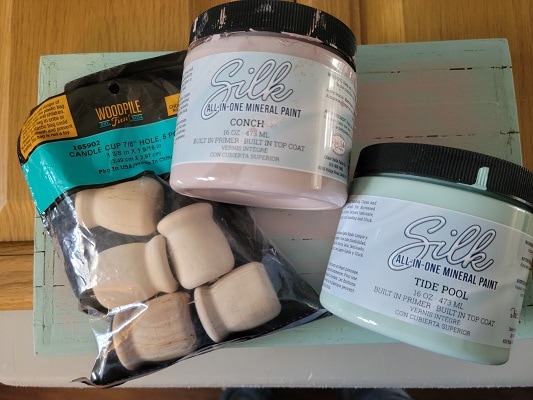 For more information on this cutting board to table riser head on over to The Fifth Sparrow No More.