Simple and quick to make, these Snowman Blocks add the perfect decor to your front porch during the winter season. Especially if youre lacking in the actual snow!
By: Adelina Priddis at Home Maid Simple http://www.homemaidsimple.com/diy-snowman-blocks/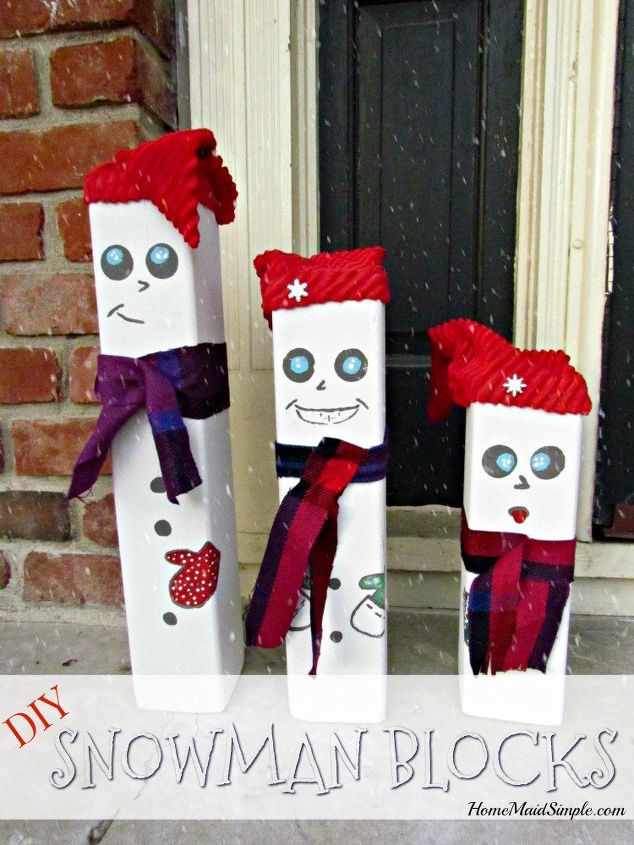 I actually made these five years ago with a friend, but after many moves and different weather extremes, they were looking a little sad. Actually, they were more than sad, they were downright pathetic looking. Most of the buttons had fallen off, and the white paint was no longer a pretty white.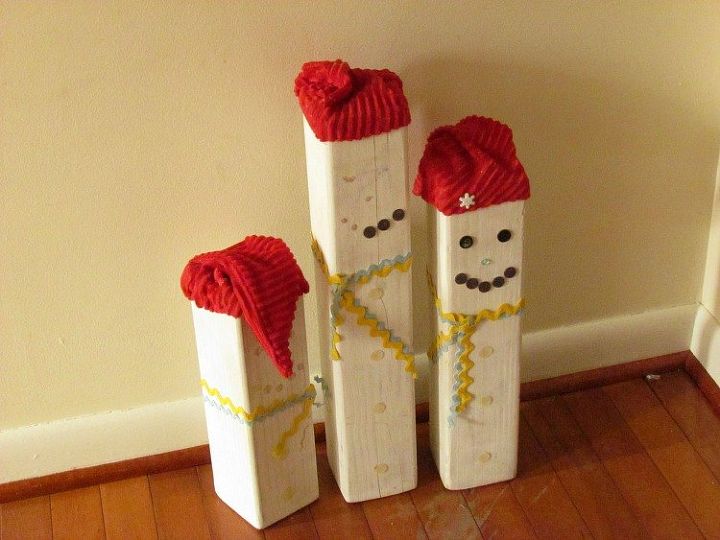 Awe, poor snowman family! I almost didnt pull these guys out this year, but then I got and decided to give them a nice update. Well, if Im being totally honest, I personally didnt update them. My eye for detail is not always the bet on objects like these. I can add buttons and sew up hats and scarfs, but painting details&not my strongest skill set. So I enlisted Marks help.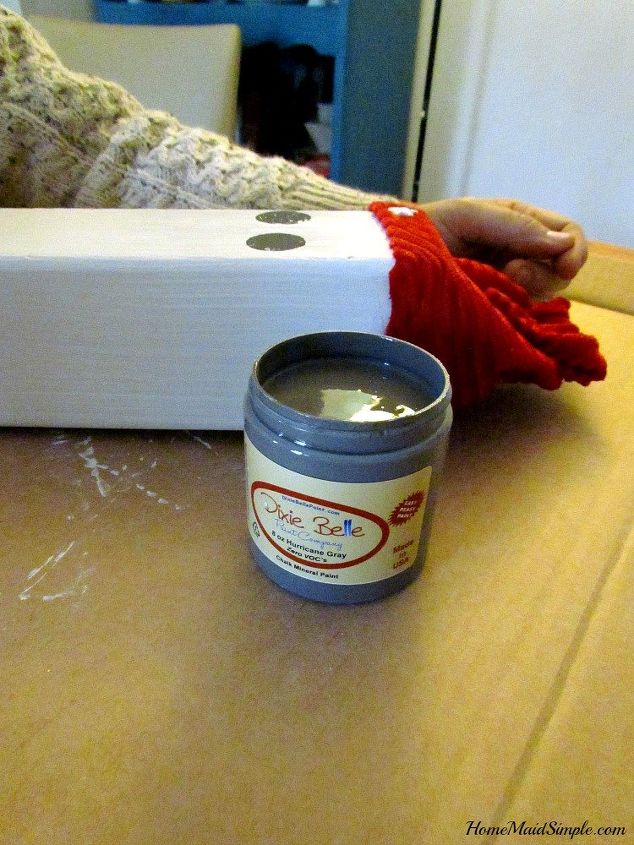 DIY Wooden Snowman Blocks
4×4 wooden blocks, varying sizes

Dixie Belle Paints

Santa Hats

Plaid Fabric

Paintbrush
To make your snowman blocks we found it handy to already have the Santa hats attached to the snowman. To do this, all you need to do is hot glue around the top of each block, and press on the hat. However, you can also save this step for last. It just made a nice grip for holding the snowman up while painting on various sides.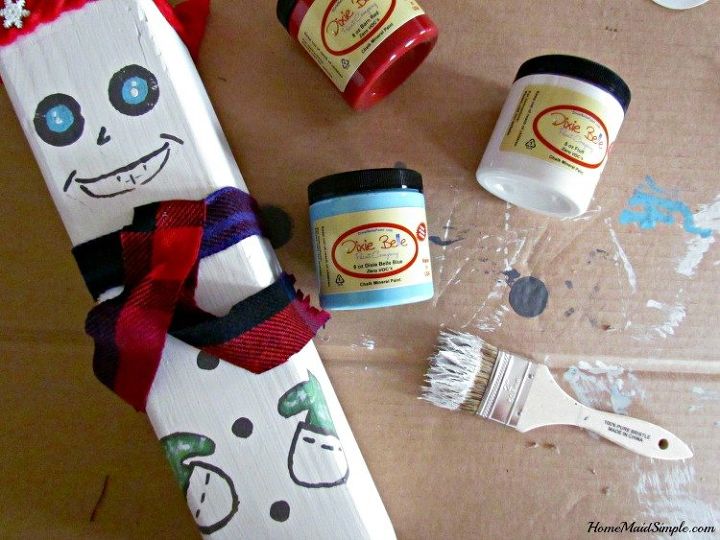 Paint your wooden blocks with Dixie Belle Paint color Cotton. This fantastic paint has a fast dry time so that by the time we finished our last block, our first block was dry and ready for the details. Continue adding details with various Dixie Belle Paint colors, to create your snowmen. Each of our snowmen is sporting a fun face, 3 buttons, and 2 gloved hands. Our middle snowman got lucky and received some pockets.
Once the Snowmen are painted, cut strips of your plaid fabric to tie around the blocks as scarves. Its the finishing touch that takes the snowman family from cute decor to a whimsical addition to your home.